In an interview, Marina said:
why she decided to start copywriting ;
why the product manager was not satisfied with her texts;
what it's like to write articles in  another language ;
how she won 30 thousand rubles to study at Skillbox;
what to do if there is no inspiration .
---
– Marina, tell us why you decided to study copywriting?
– I work in the international Joom marketplace . About a year ago I was offered to try myself as a copywriter. I have never worked with texts professionally, but it was very interesting for me to try it. I wrote a test, and they took me.
At first, my texts were often criticized by the product manager, I had to correct my shortcomings 20 times a day. Moreover, I myself was not very clear what exactly needs to be edited here.
To deepen my knowledge, the manager suggested that I take some copywriting courses. And I went to study.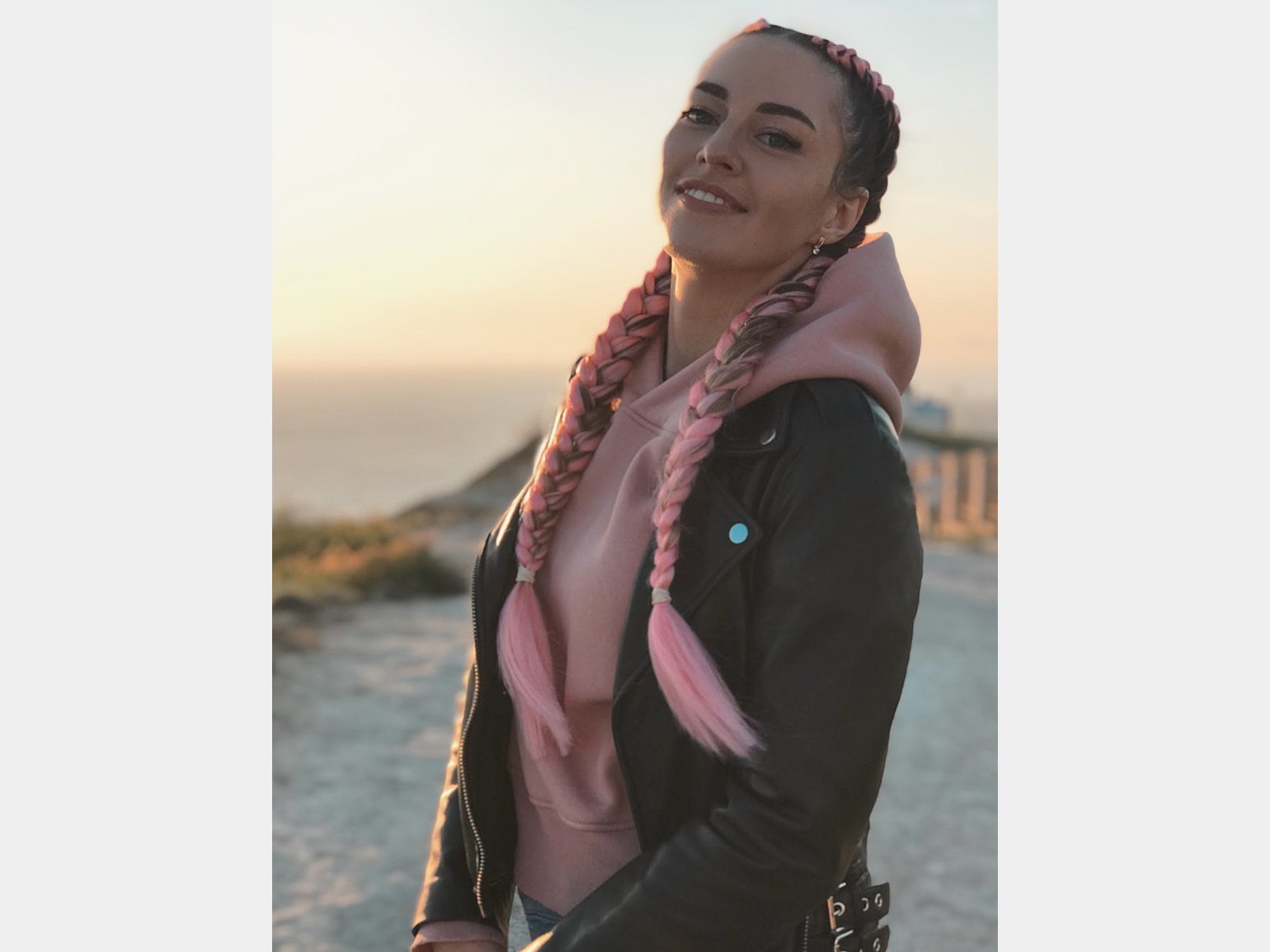 – Why didn't the product manager like your texts?
– I did not know the most important thing: how to write briefly so that people could understand. I used long sentences in informational texts, adverbs, which makes them very heavier. I also didn't design my articles in any way, because I didn't know about visuals and infographics. And now all these mistakes are obvious to me, and I try to avoid them.
– And How? It turns out?
– Seems Yes. The manager has almost no questions about my work. The texts look livelier and more interesting. Of course, I am still far from Maxim Ilyakhov in terms of writing style, but I try to make texts as cool as he is. For example, I add clickable buttons to articles so that people can use them to go to other sites, I dilute the text with emoticons and pictures. Before, I did not understand how important this is.
I used to make articles and news in a boring formal style. Now I am writing clear and friendly texts, I ask readers to participate in various polls. By the way, they began to come to us more actively: views and likes on articles increased 10 times over the year!
About languages, complex topics and texts for the marketplace
– Come on first. What did you do at Joom initially, before copywriting?
– I worked as a moderator. Authorized brands, dealt with document flow. It was monotonous uncreative work, but despite this, I really liked the atmosphere in the company. There is a great team here: the guys from Joom like new ideas, they always help each other to develop and grow. So I soon grew up and became a copywriter, editor and translator.
– That is, your competencies are much broader than just writing texts?
– Yes. I work in the department that cooperates with European sellers, and I explain to them how everything works in Joom. Then I make announcements of new features, write mailings and news in English: in this language, and not in Russian, because Joom is an international company. Then I translate it all into Russian, French, Turkish, Spanish or German. And then I edit.
– Cool! Do you really know all these languages?
– No, although it would be great to know all of them 🙂 Contractors help me in translations into Turkish and German. And so I know English and French well. I speak Spanish only at a basic level.
– How? Where?
– I was English and French from school, I even started learning from the first grade. I decided to add Spanish at the institute: I always liked how cool it sounds. It is very similar to French in grammar and vocabulary, I decided to take it.
– If you have such a talent for working with languages, why not go to translators?
– I am not interested in translating ready-made texts as my main job. In my opinion, it's much cooler to create them yourself.
– You write in English in an informational style. This is probably difficult …
– More difficult than in Russian. Not all English texts can be shortened in the same way as Russian ones, due to the peculiarities of the language. Also, the level of difficulty depends on the topic of the material and my interest in it. If I come across a difficult topic like finance, then it takes me a lot of time and effort to study it and prepare perfectly understandable text for sellers. And if the future material is about how, for example, to become a successful seller on the platform, then it is much easier for me to write in the infostyle in English.
– What are the features of commercial texts for the marketplace?
– Each area has its own nuances in terms of copywriting. My specificity is working with sellers from Joom, the goal is to develop cooperation with them. The texts for them should be as simple as possible, sometimes I even have the feeling that I am explaining something to a child. Perhaps this is the peculiarity.
Better work, finding inspiration and coding experience
– Now there are many copywriting courses. Why did you choose Skillbox?
– One day I was on the subway and I heard several guys discussing a Skillbox programming course. "Maybe there is also a copywriting course?" – I thought. Then I googled and read his program. I was interested in the skills that I will receive upon graduation and the convenient training format. And I bought the course .
– What did you remember most about your studies?
– Probably the teachers and their feedback. I remember how I was pleased with the comment of the teacher Ksenia Doroshenko on my post for the social network, which had to be written as homework. She said that the text was written so well, as if I used to work as an SMS.
There is another great memory. One day I decided to take part in a copywriting intensive from Skillbox. There was a competition for the best text for a landing page with a comic program "Cat from scratch to PRO". The students' works were evaluated on the air by Nastya Dujardin, an invited expert. She determined the winners and commented on the shortcomings of the students' work.
Participating in the competition, I was very afraid that I would not have time to submit my work. I wrote the text at night, in the car, while driving to the dacha, but I passed everything on time. When I came to the broadcast, Nastya said that my work is one of the best. And I won 30 thousand rubles for new training at Skillbox! It was very unexpected and cool.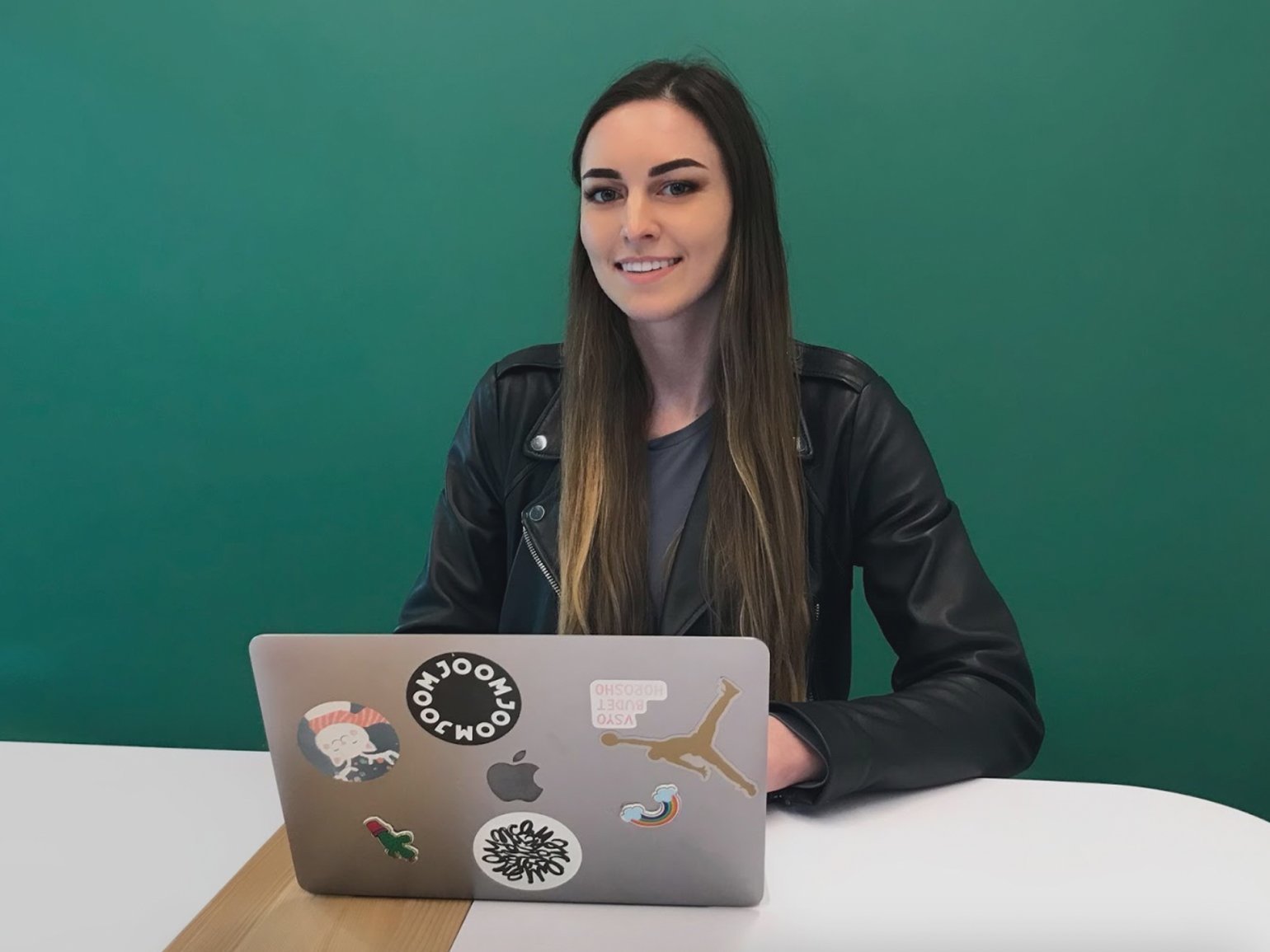 – Congratulations! Have you already chosen the course on which you will spend your winnings?
– Yes. I read in our Skillbox Telegram chat that after completing the Copywriting from A to Z program, it is useful to take the Commercial Editor course . This is probably true: I just watched the first video about him, and I was already interested.
I'll finish the course work, I need to write a post for " M. Video " in "VKontakte", and then edit the description of the company's hh.ru . But the work with the term paper dragged on: sometimes it happens that my inspiration disappears. Texts are simply not written. At such moments, of course, I overcome myself, I can no longer wait to finish this work and take on a new course.
– In working with texts, inspiration is really very important. What do you do when he's not there?
– I realized that anger and rage do not help in my work. If there is no inspiration, then you need to rest for some time and do other things. And then in a day or a few hours, depending on what the deadline is, return to the text with a fresh mind.
If this does not help, then I use the advice that I once saw in Ilyakhov's Instagram story. The bottom line is to start writing the text with the introduction "Well, damn it, in short." It's like telling a story to a friend. The method really works. The main thing is to remember to delete this phrase later 🙂
About the conquest of the peaks. Not only professional;)
– How do you plan to develop further?
– There are so many opportunities around that I have not yet decided. I am thinking of trying myself either in marketing and PR, or in product management and design. And I don't want to leave the company – in these positions I see myself only in Joom.
I don't know much about product management and design yet, but I plan to read about them in order to decide. But in the areas of marketing and PR, I already had work experience, and if I choose this path of development for myself, then my copywriting skills will help me a lot.
– What kind of work experience? Tell!
– I worked as a marketer for a distributor company Moroccanoil . I communicated in English with the staff of the head office in Israel, translated various marketing documents into Russian. I also presented the product at events. At first I liked it, but after a while the work became routine. I wanted to do something more interesting and found Joom.
– How do you rest from study and work?
– I have several hobbies. I dance, go to the gym. I also love snowboarding. Just recently I went to Sochi for this.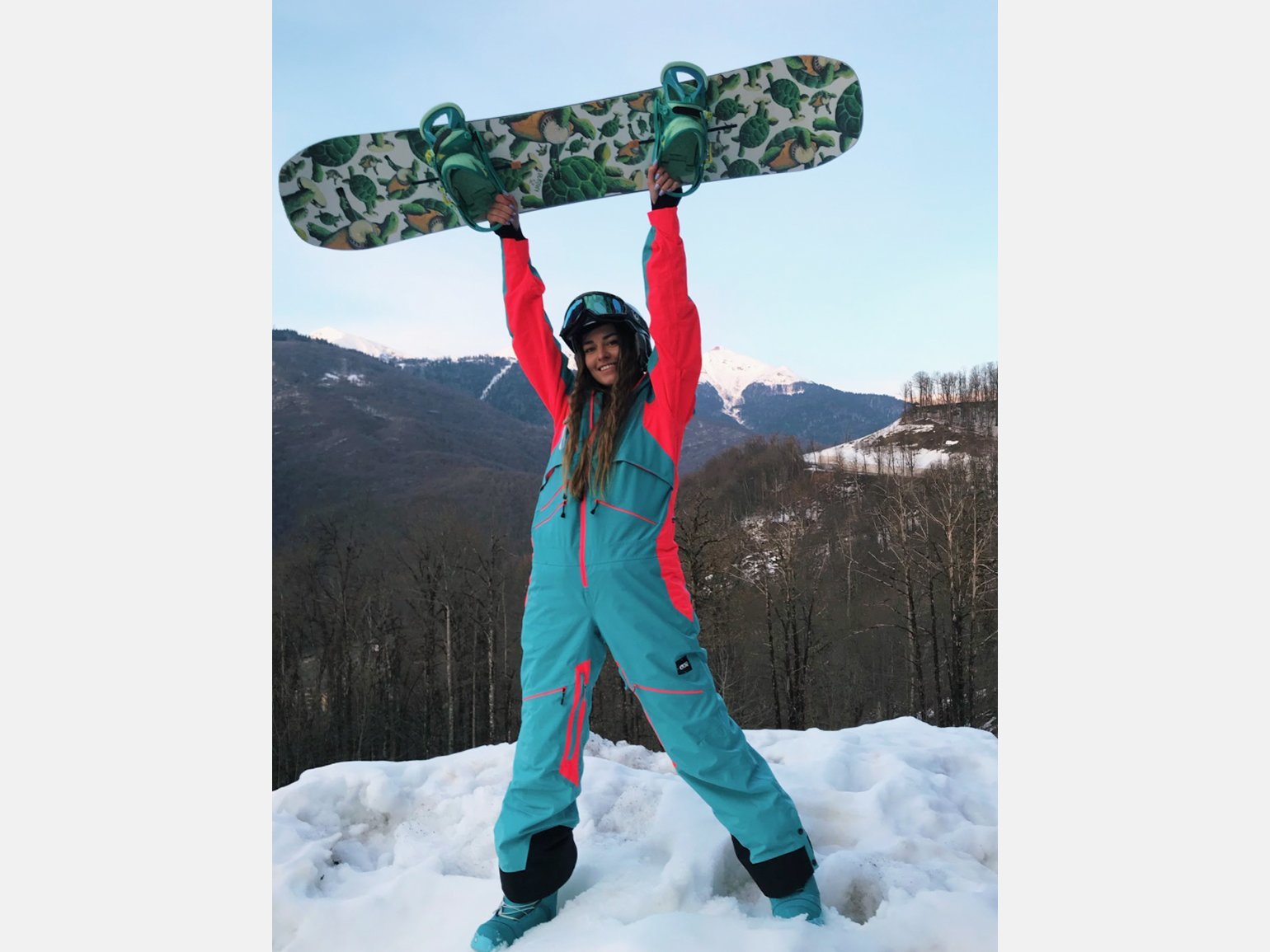 – And what are your impressions of the trip?
– Exciting! I ride as a beginner and am afraid to develop speed for now. But I plan to go to special camps for snowboarders. I will skate there a lot and learn to jump from a springboard.
– Good luck! What style do you dance in?
– I have been dancing since I was four. At first they were classical, close to ballet, and now they are modern. So far, I am looking for my teacher and style. Earlier, when I had a little more time, I took part in reporting concerts. Danced reggaeton. Sometimes she even won prizes, for example, for the best dance style.
Dancing is very cool. It has its own energy. In the dance, you forget about all the problems. It's a pity that now I don't always find time for this.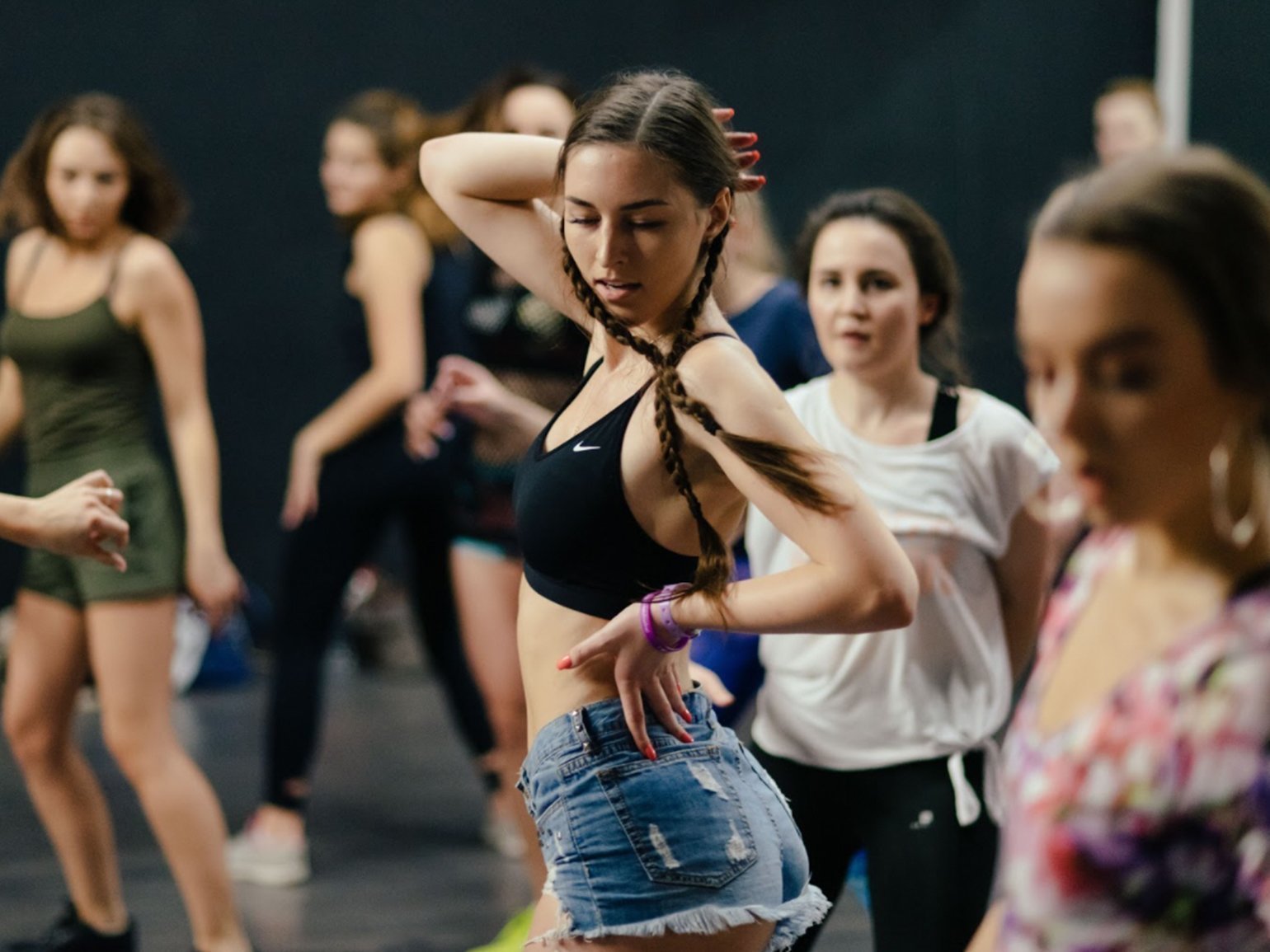 Blitz
– What do you read about copywriting?
– From Telegram channels, these are "Copywriter 's Digest " and " Glavred " Ilyakhov. From the books, of course, " Write, cut ".
– How do you feel about the idea that the best portfolio for a copywriter is his blog?
– I totally agree. I myself have recently started my blog – maybe I will write about copywriting and work in Joom.
– Are you planning to learn any more languages?
– German, I often work with him. Italian is interesting too. And probably Korean. But everything needs a purpose. If I do not know where they will be useful to me in the near future, then, most likely, if I learn them, I will immediately forget. Unfortunately, it is still impossible to travel to these countries and practice, at least because of the pandemic. By the way, I once tried to learn Italian on my own. It is very similar to Spanish. But I only remember from there "Ciao, ragazzi!" 😉