Instagram Stories are only 15 seconds long, but this format is not as simple as it sounds. At different times of the day, people prefer different content – if you don't get into the subscriber's mood, time and resources will be wasted.
Experts helped Skillbox Media understand the secrets of interacting with the Instagram audience, as well as find useful tools for creating stories.
---
Waking up, getting ready in the morning
7:00 – 8:00 is the time when the subscriber wakes up. He hasn't had time to cheer up yet, so it's best to try to cheer him up with light and fun visual content.
"For many people, morning, getting up at the alarm clock, getting to work are stressful factors. And if a person has not yet slept, he may be in a gloomy or joyless mood. In a half-asleep state, it is difficult to perceive a lot of speech or text information, but there is a desire to cheer up, smile or be inspired by something beautiful , " explains Anna Shepel.
According to Ilyana Levina, the first story should attract the user's attention so that he wants to watch your content further. Therefore, it is best to start the day with a short video.
Instruments
InShot is a simple program for processing photo and video content. Allows you to edit or trim the video and add music to it. If desired, the video can be supplemented with text. A user-friendly interface and a wide range of tools allow you to create interesting and vivid stories in a couple of minutes.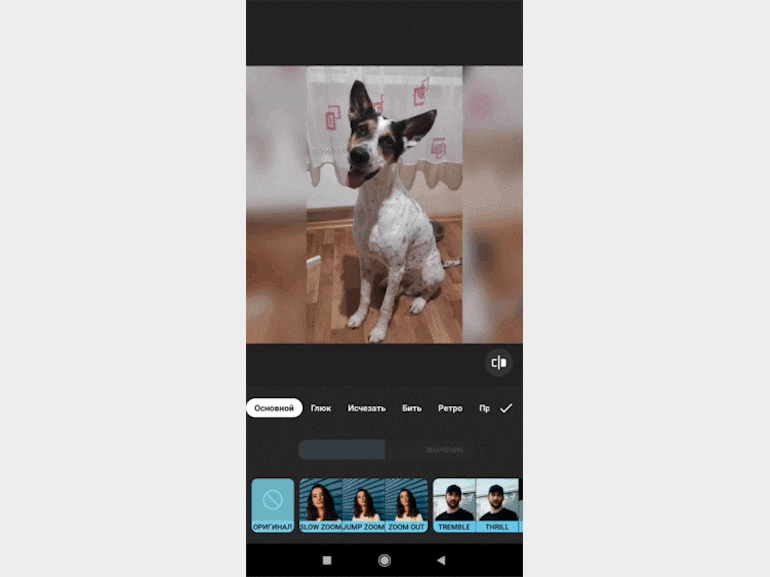 PLATFORM: iOS / Android
FREE VERSION: yes
PAID VERSION: from 290 rubles per month
Hyperlapse from Instagram is an application for creating high-quality time lapses. It can be used to capture the sunrise, fitting the whole process into a 10-second video. The program automatically stabilizes the image, and therefore the shooting can be done even handheld.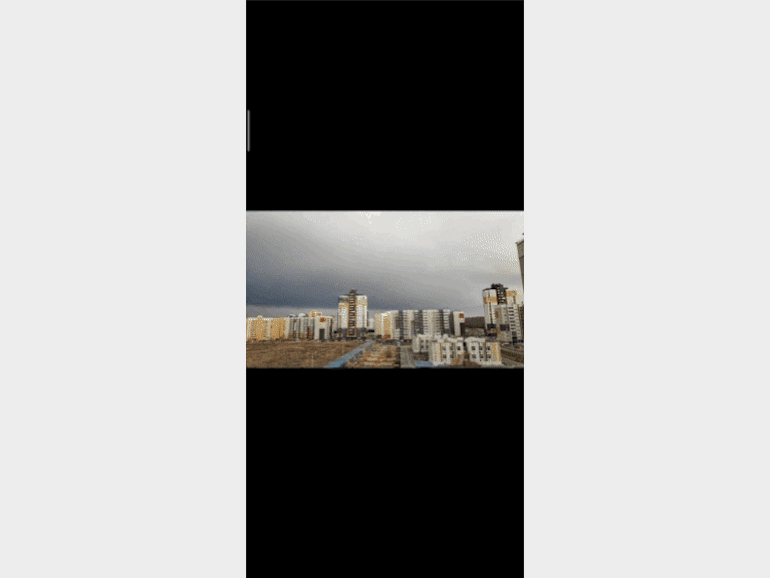 PLATFORM: iOS
FREE VERSION: yes
ImgPlay is an application that allows you to publish a GIF file to a story. With it, you can create your own GIF: adjust the frame rate, apply filters and add a boomerang effect.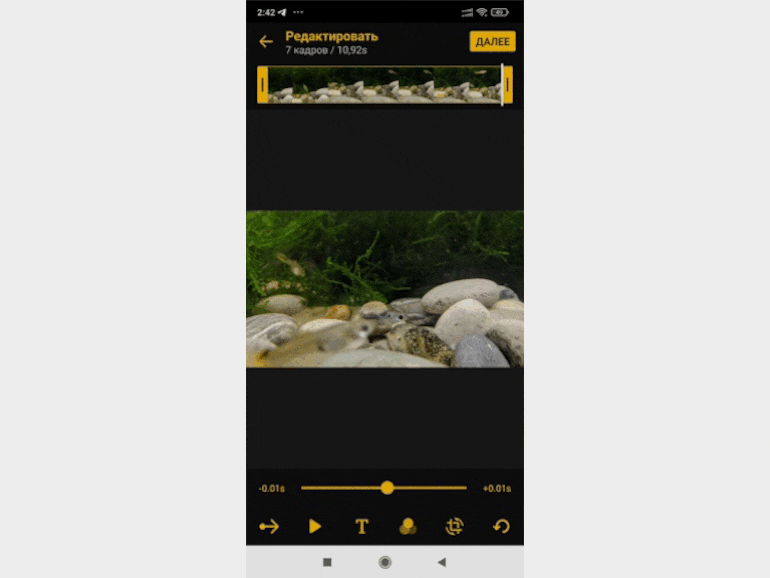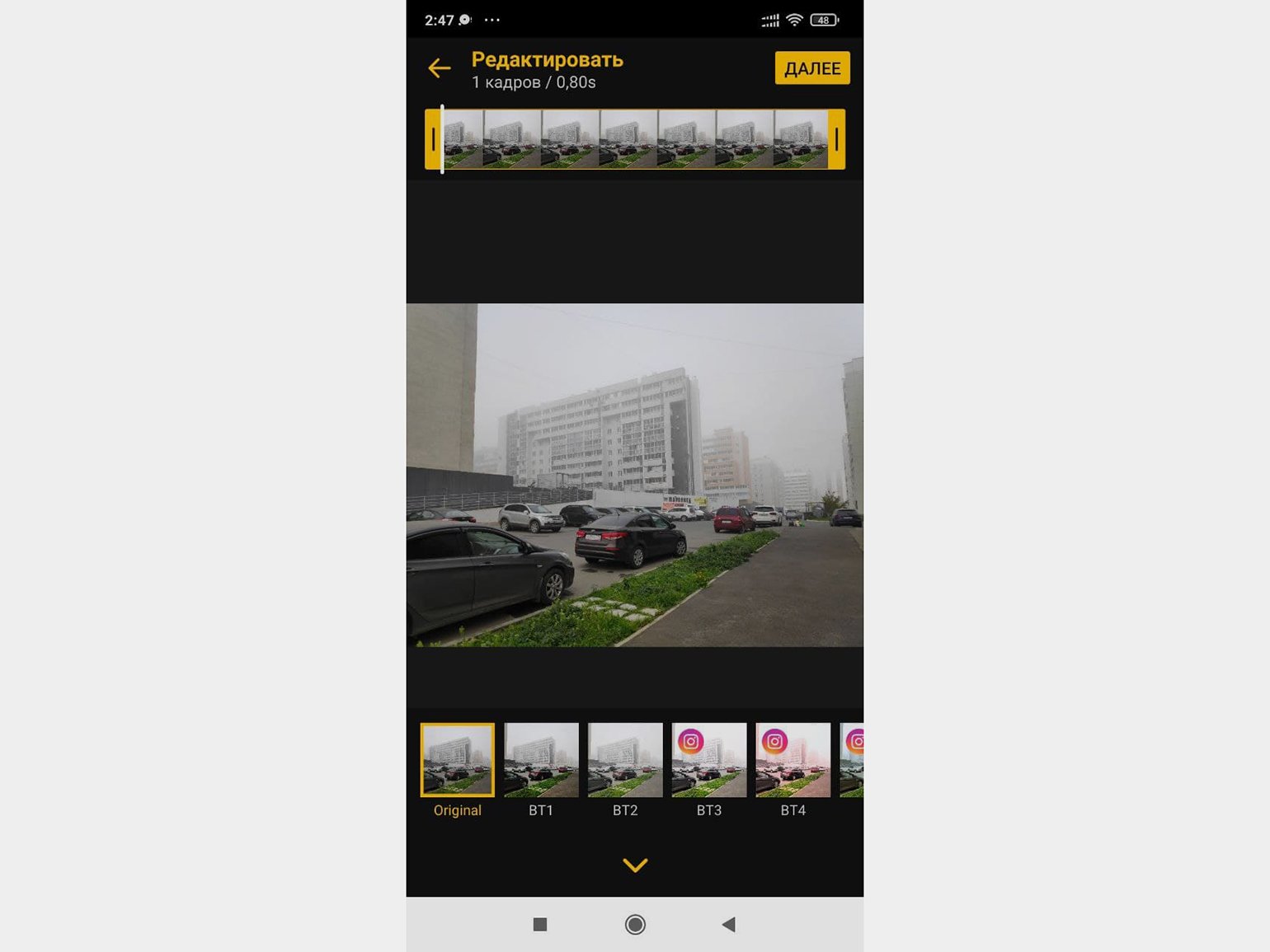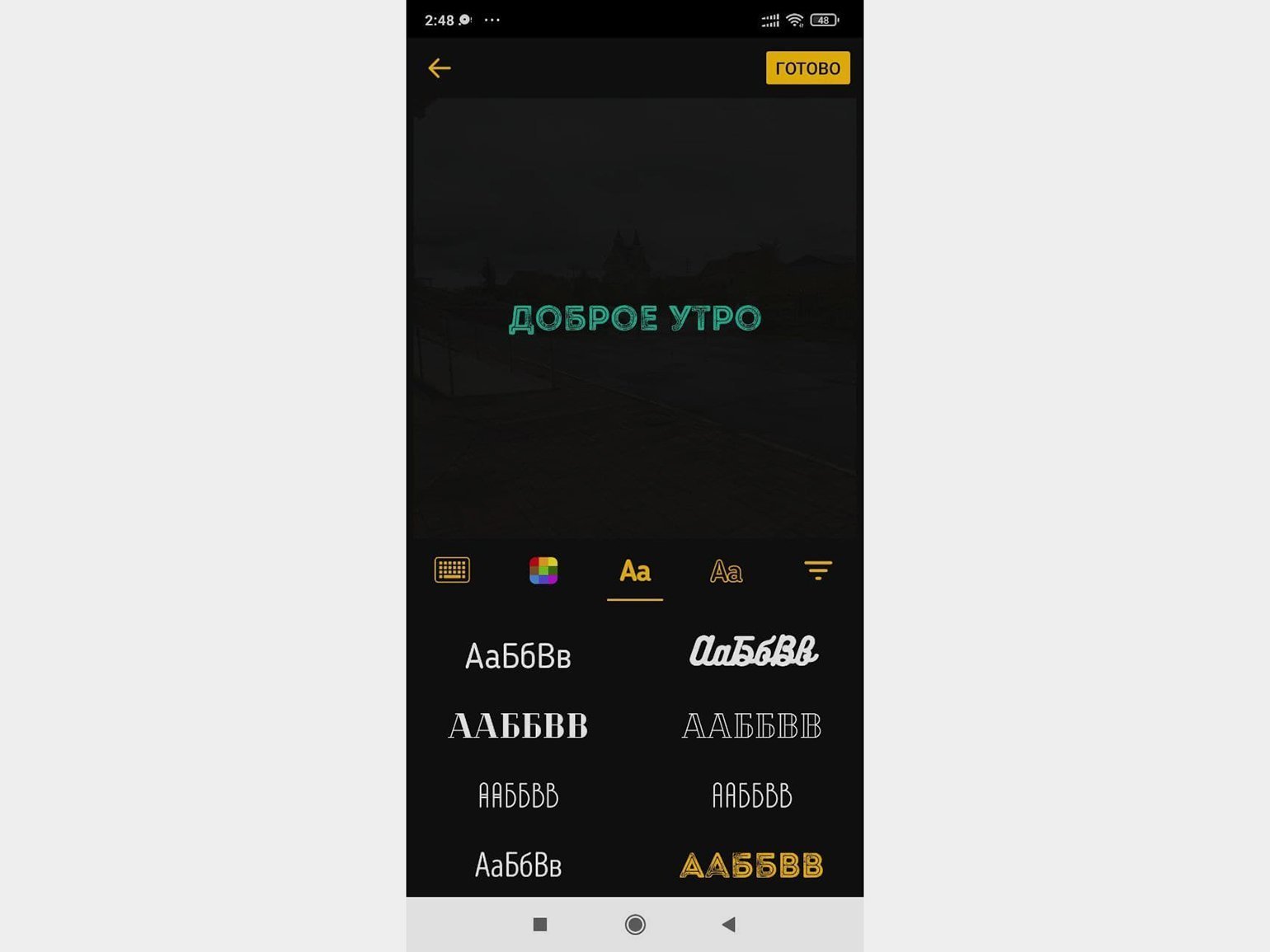 PLATFORM: iOS / Android
FREE VERSION: yes
PAID VERSION: 129 rubles
The road and the beginning of the working day
The subscriber goes to work before 9 am . Stories looks in the subway, in a minibus or in a traffic jam while driving. By this time, he has already woken up and can be more involved in the content of the content.
"Many people read the news on the road, so your stories can tell something, explain, aim at a wide range of emotions: from pleasant to shock content and scandals. The main thing is that the viewer is curious. Since the road to work is a dynamic environment, it is also better to use dynamic and short content, "says Anna Shepel.
Ilyana Levina gives similar recommendations. She noted that the most important thing in the morning is the dynamism and quick change of frames in the stories. You should alternate photos, videos, animations and collages, as well as change angles in each story.
Most often, the working day begins before 10 in the morning . At this time, many people scroll through the feed and stories before starting work.
"The main desire of the viewer at this moment is to delay the beginning of the daily routine. Stories that can be shared with colleagues will go well, "says Anna Shepel.
Instruments
Canva is a feature – rich service with a simple interface. This application has a large number of templates not only for stories, but also for posts in the Instagram feed. You can create logos, brochures, planners and more.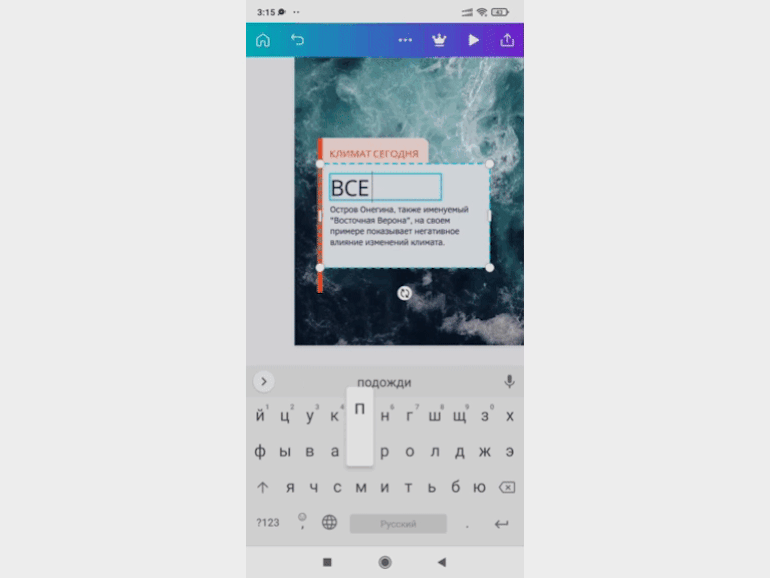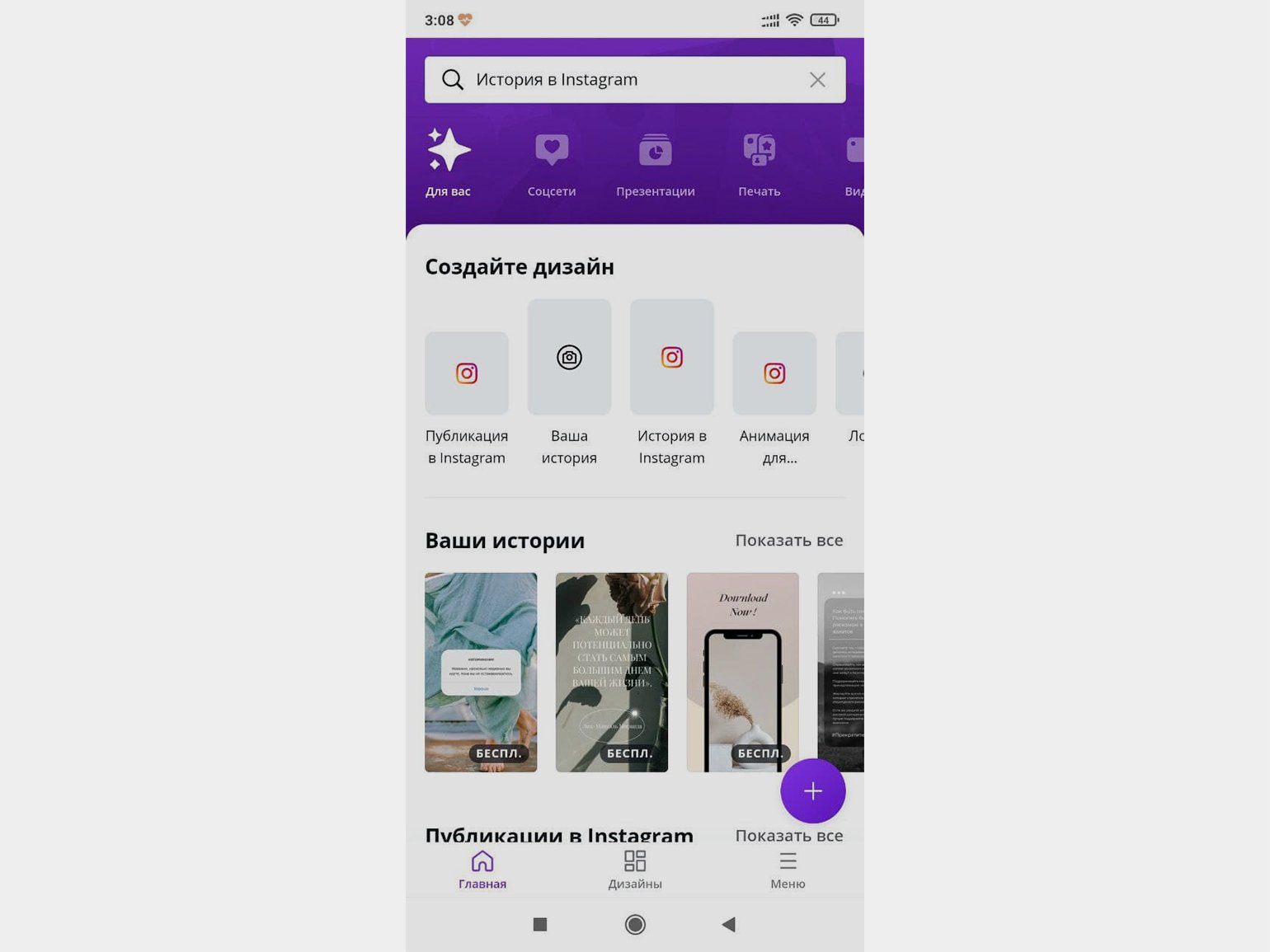 PLATFORM: iOS / Android / Windows
FREE VERSION: yes
PAID VERSION: from 665 rubles per month
Unfold – Unlike the previous app with bright themes, this service is more suitable for creating concise content. You can use standard free features or connect advanced text tools with additional fonts and styles. The main feature of the application is the ability to add your own fonts, brand colors and branded stickers.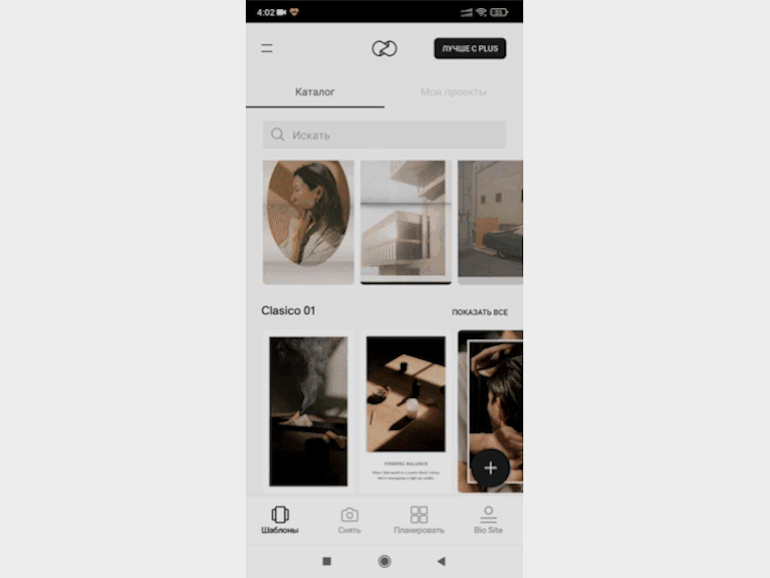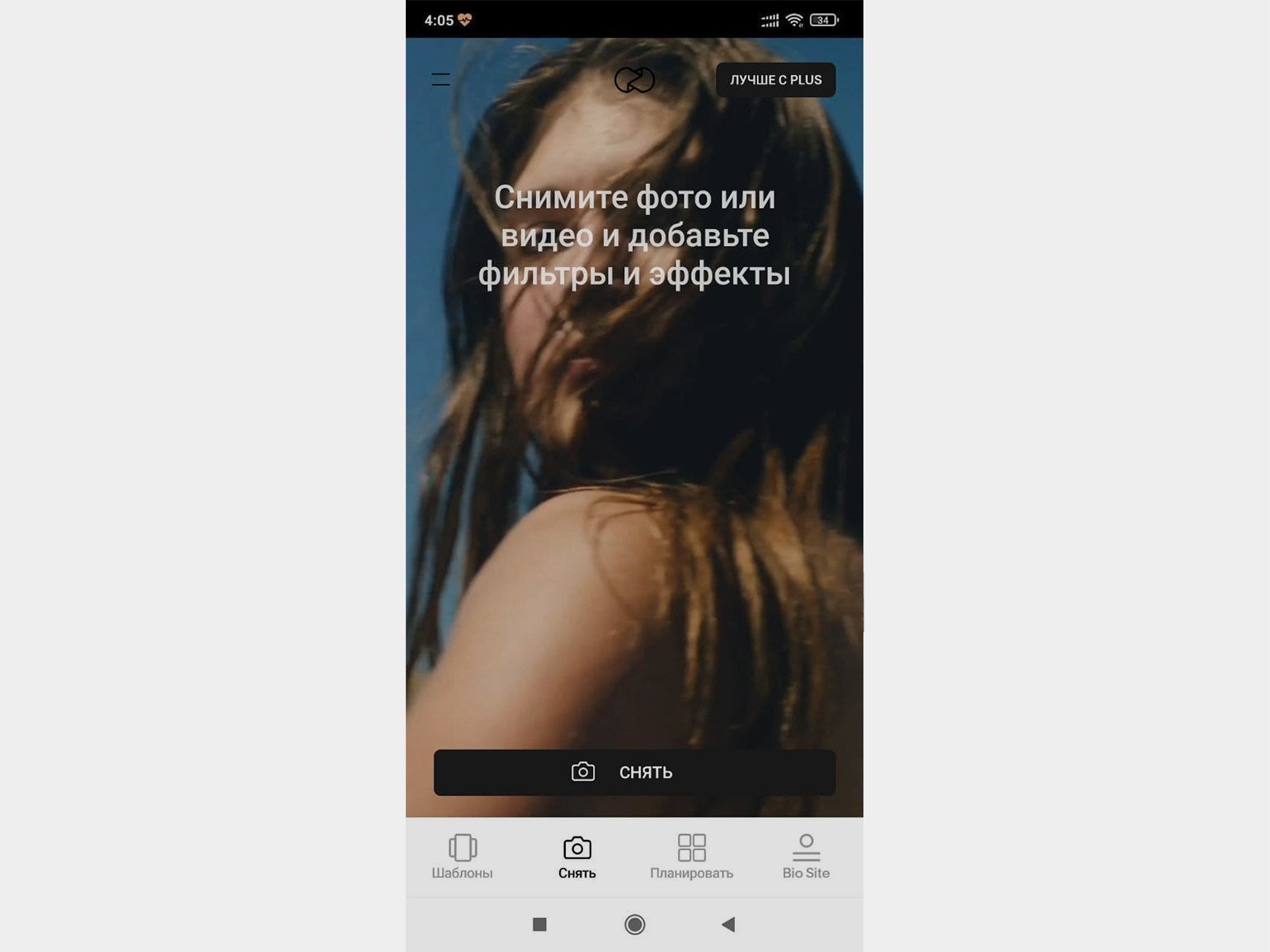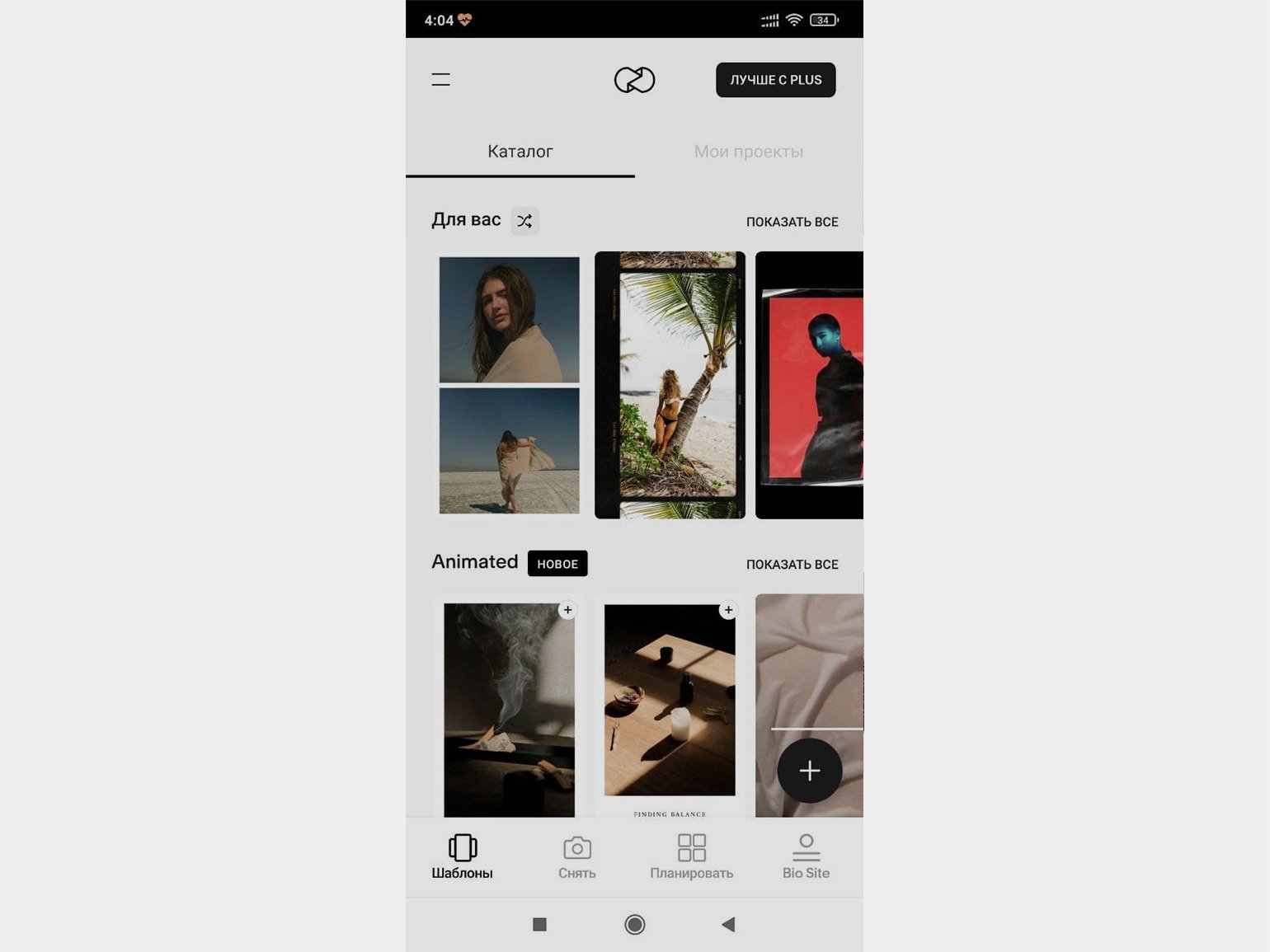 PLATFORM: iOS / Android
FREE VERSION: yes
PAID VERSION: from 124 rubles per month
Lunch break
Lunch breaks begin at 12 noon , and the activity of followers on Instagram is growing again. It's time to publish fresh stories!
Anna Shepel believes that the main desire of the user at this moment is to switch from hard work to light and entertaining content.
"When a person has eaten, his mood improves, he is ready to make a purchase if he likes your product. Another task of a person after lunch is not to fall asleep, so funny and intriguing content will come in handy, "the expert notes.
That being said, don't worry about flooding your subscribers with content. The main thing is that your content is interesting, Ilyana Levina is sure.
"A person will look at both 20 and 70 stories if they seem exciting to him. But if you posted 10 stories with a "talking head" without changing angles, then your subscriber will leave after the second, "says Levina.
Instruments
Zoetropic is an application with which you can add dynamics to static photos, "animating" them in a few clicks. The service also has an impressive audio library that allows you to supplement the visual with the appropriate soundtracks.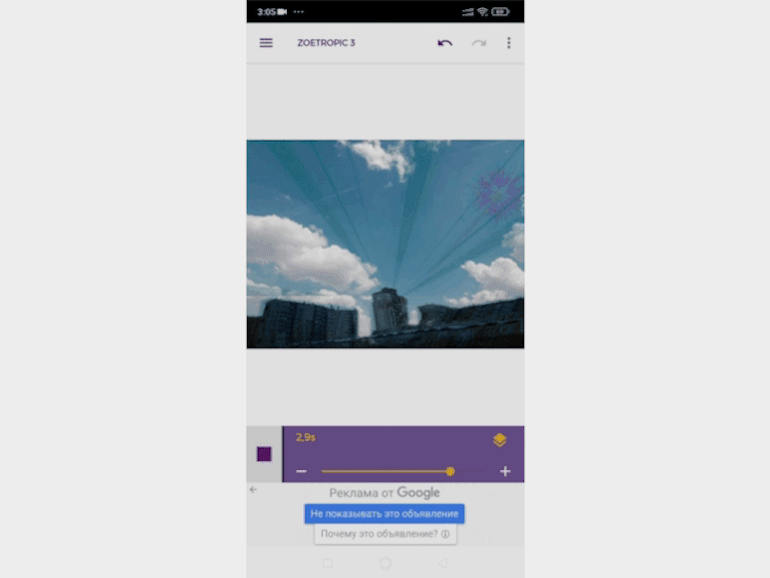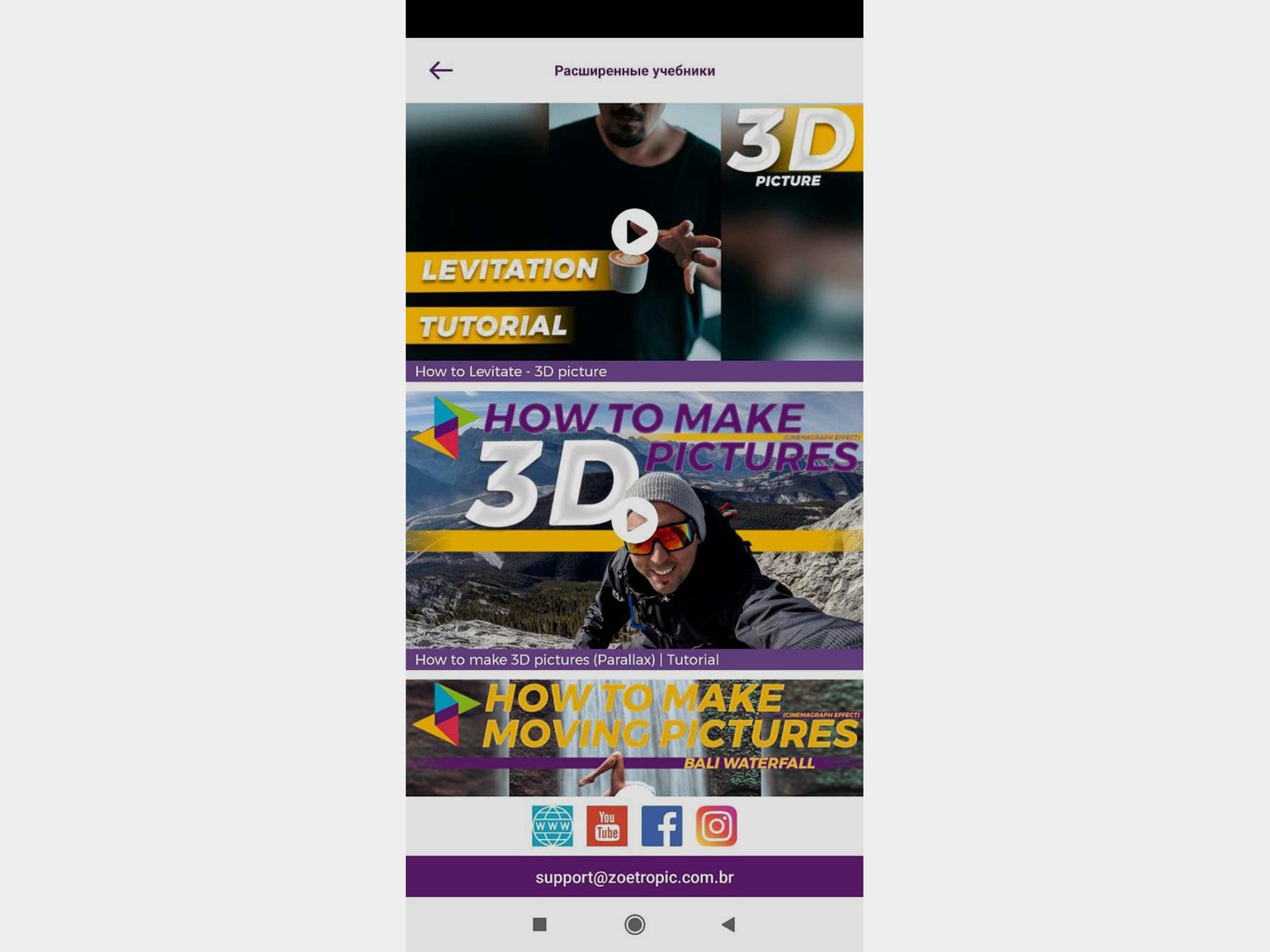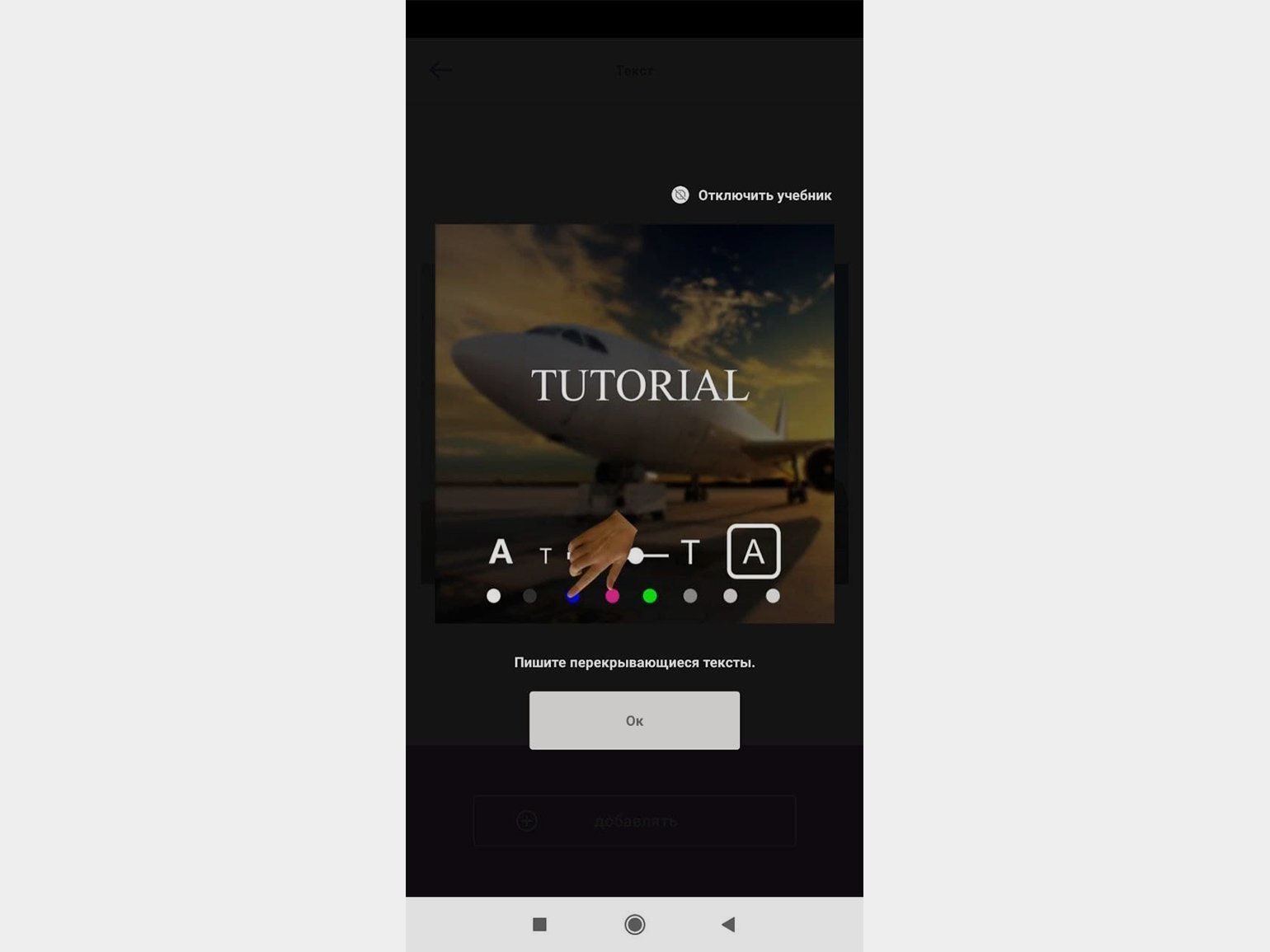 PLATFORM: iOS / Android
FREE VERSION: yes
PAID VERSION: 159 rubles per month
Adobe Spark Post is a simple program for creating animated content. Allows you to add moving text and graphics to your story.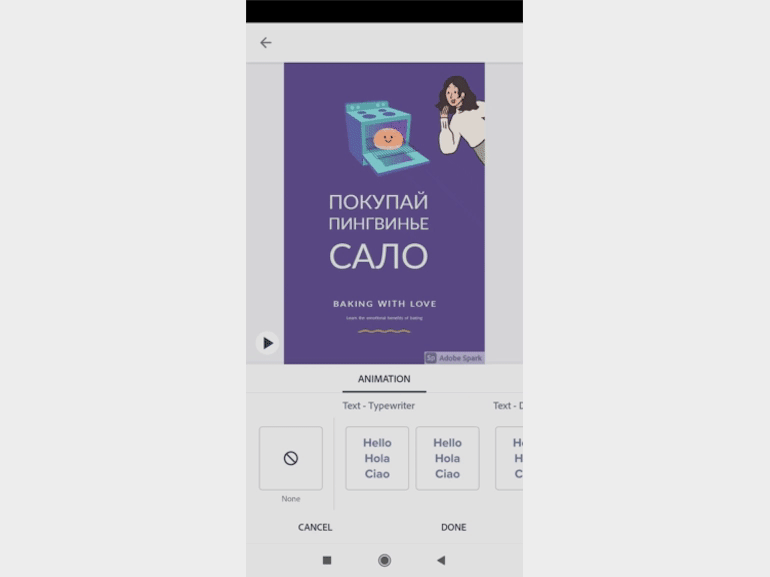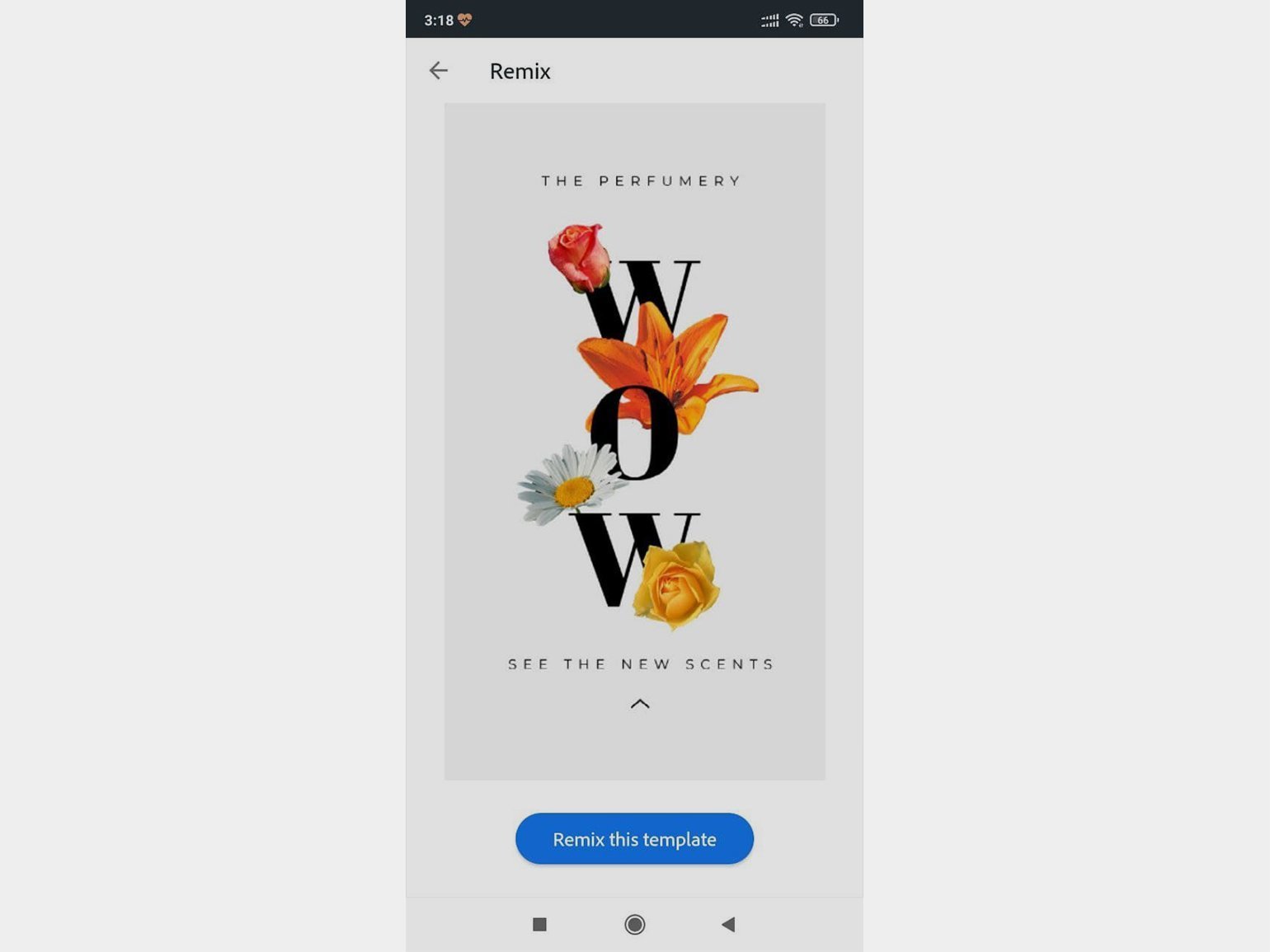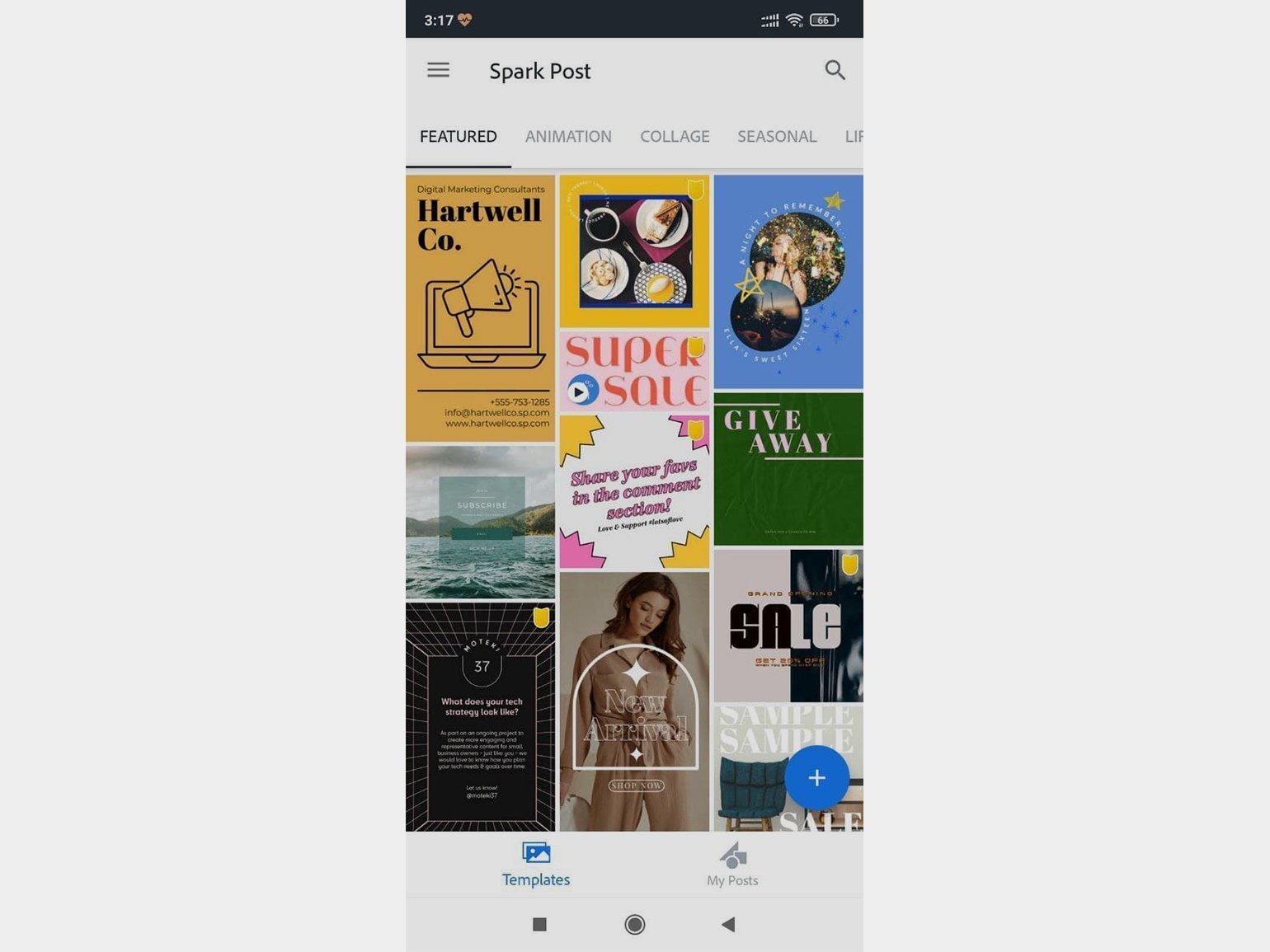 PLATFORM: iOS / Android
FREE VERSION: yes
PAID VERSION: from 790 rubles per month
End of the working day
16:00 – 17:00. Shortly before the end of the working day, the subscriber is no longer so focused on business and is ready to go to Instagram again for a little procrastination. By this time, he had completely recovered from morning and afternoon sleepiness. If you managed to hook him earlier, then he will be happy to be distracted by the continuation of your "instaserial", notes Anna Shepel.
"A person's working day is nearing the end, he has already worked enough and is ready to reward himself with a purchase. Therefore, a reminder of goods and services may be appropriate if they act as a pleasant reward, and their advertising is short and bright. Even if he doesn't buy the product right now, he is ready to postpone it, "she emphasizes.
Ilyana Levina adds: "If you want to tell a story with your voice, remember that some people watch stories without sound. So don't forget to add captions to the video so everyone knows what this is about. "
Instruments
Speechnotes is a speech recognition editor that will help you transform your dictated stories into text. The service is available as an Android application, there is also a web version.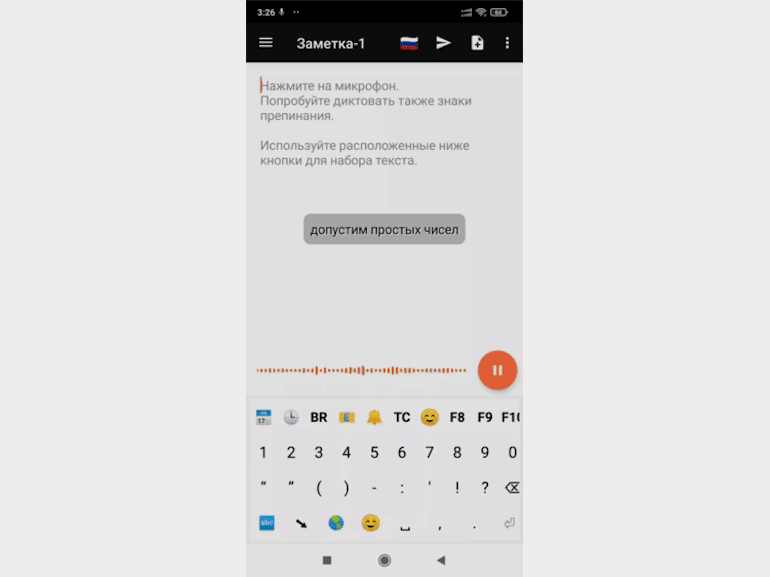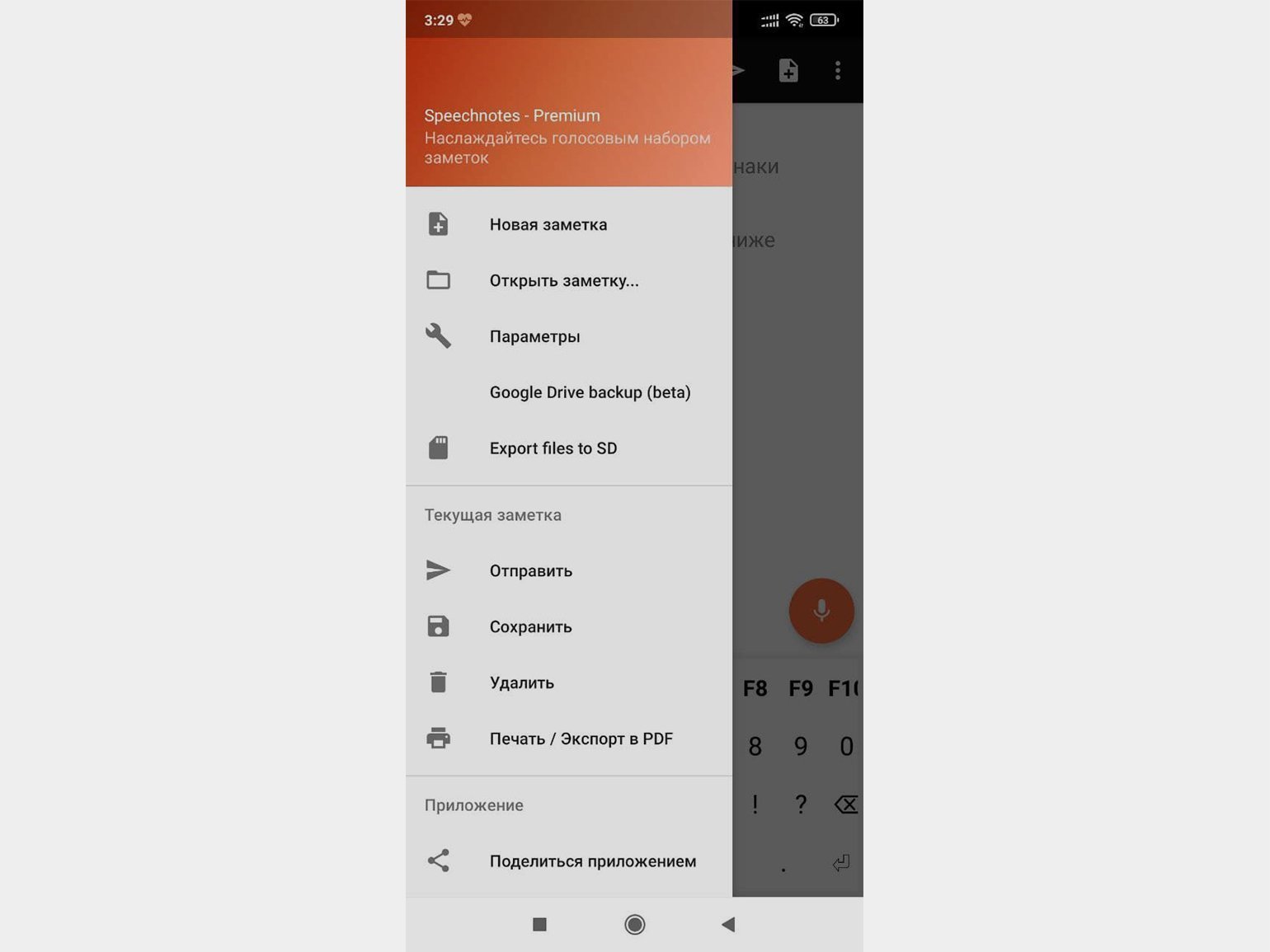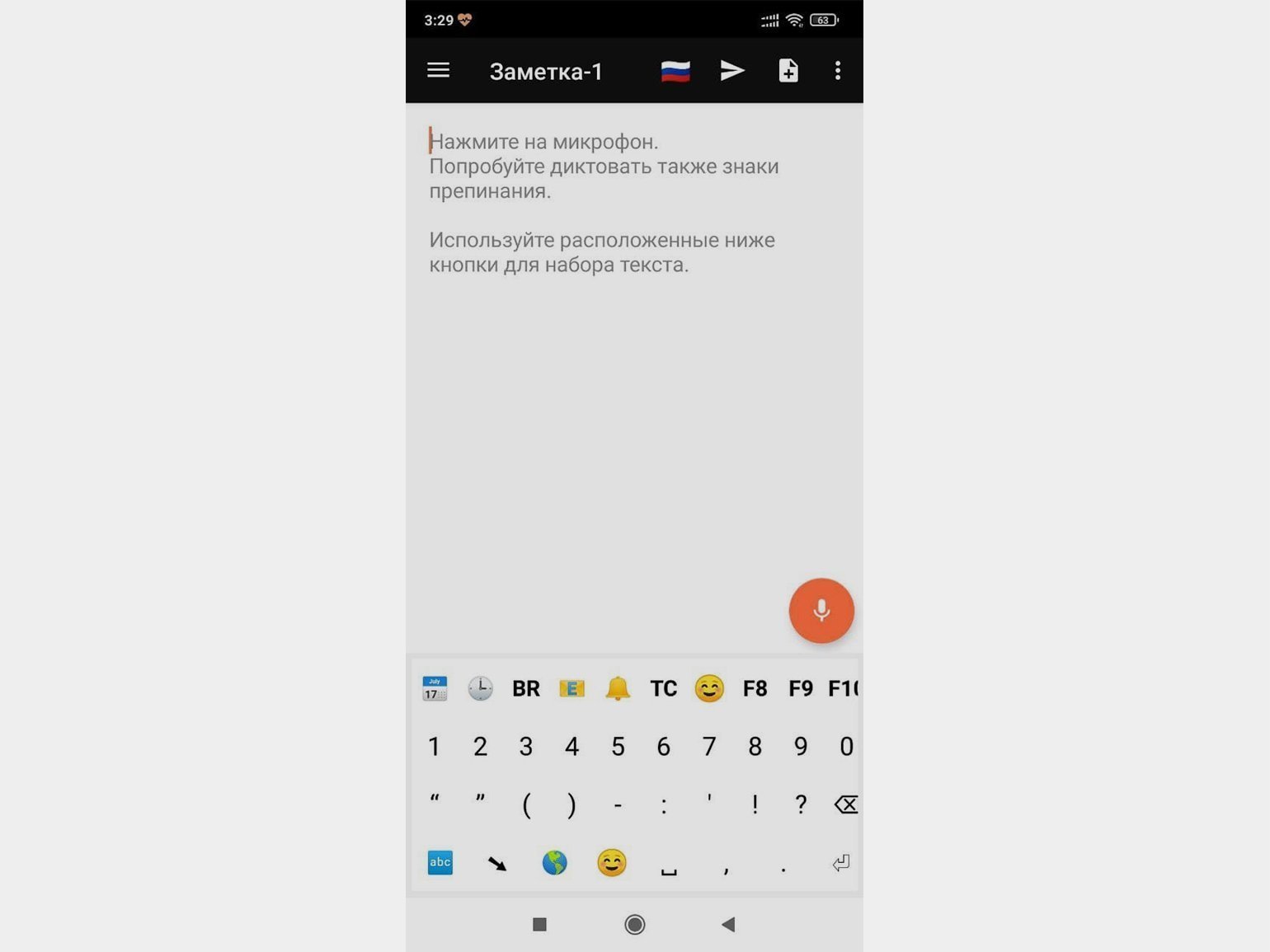 PLATFORM: Android
FREE VERSION: yes
PAID VERSION: from 69 rubles per month
PicsArt is an application with a large selection of tools that allows you not only to edit pictures, but also to create them from scratch. With this service, you can create collages, change the background, add a faded paper effect, and replace faces. The program also has brushes for all occasions.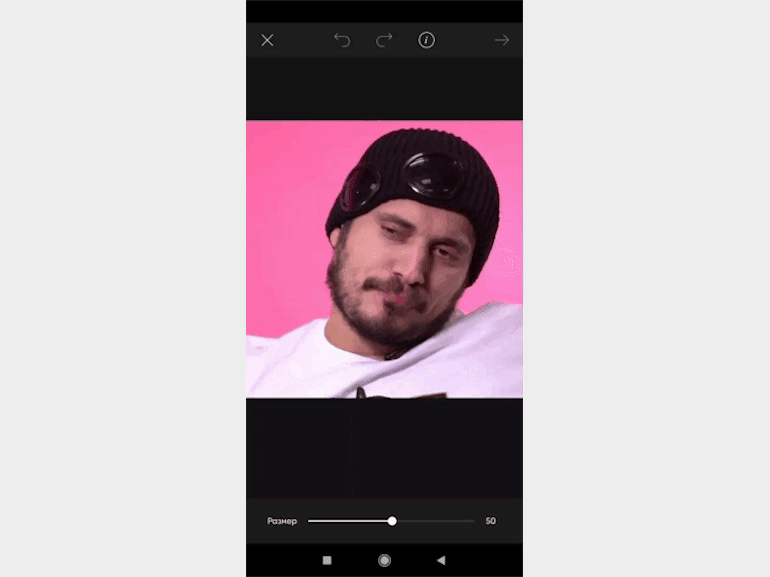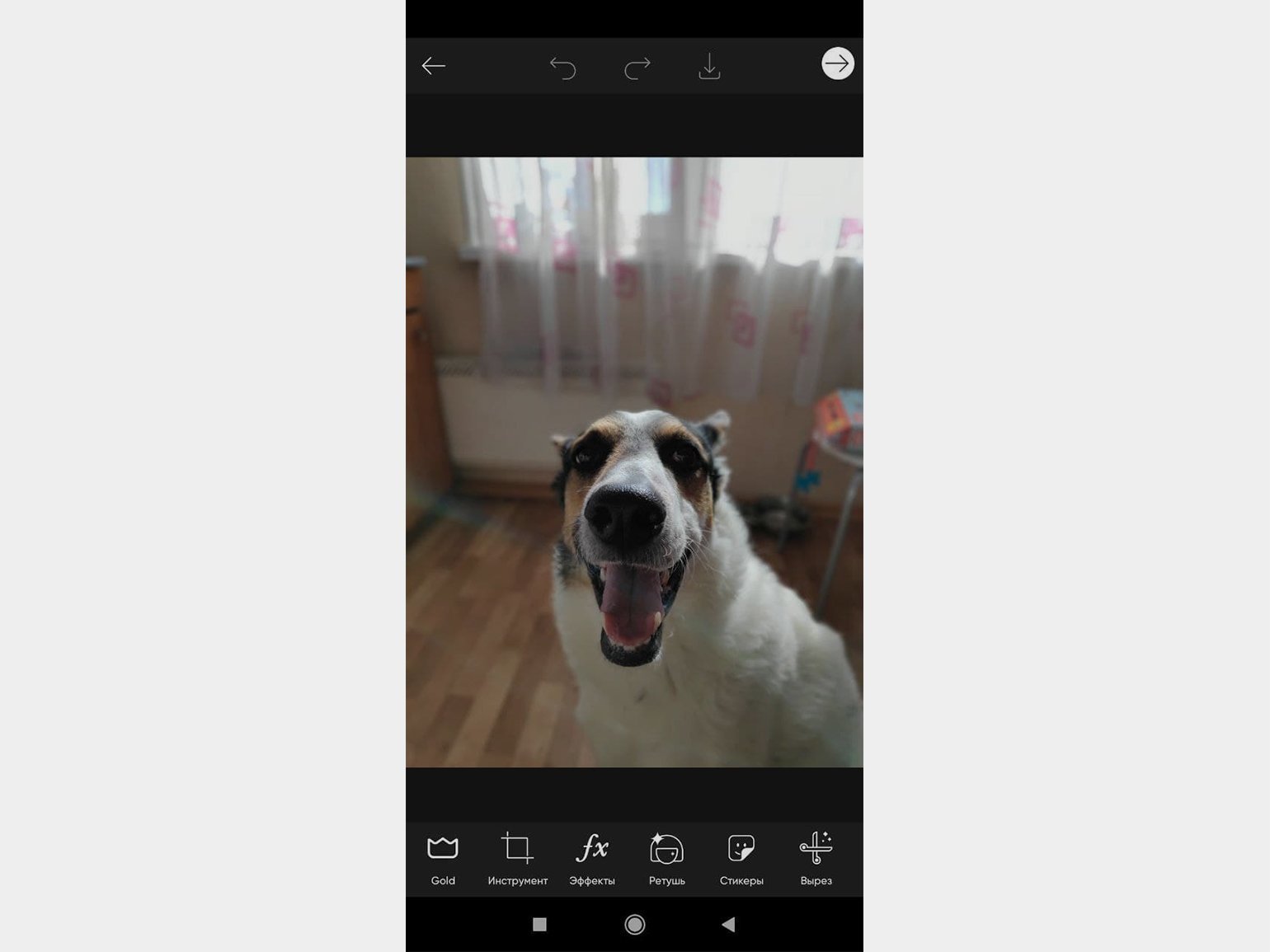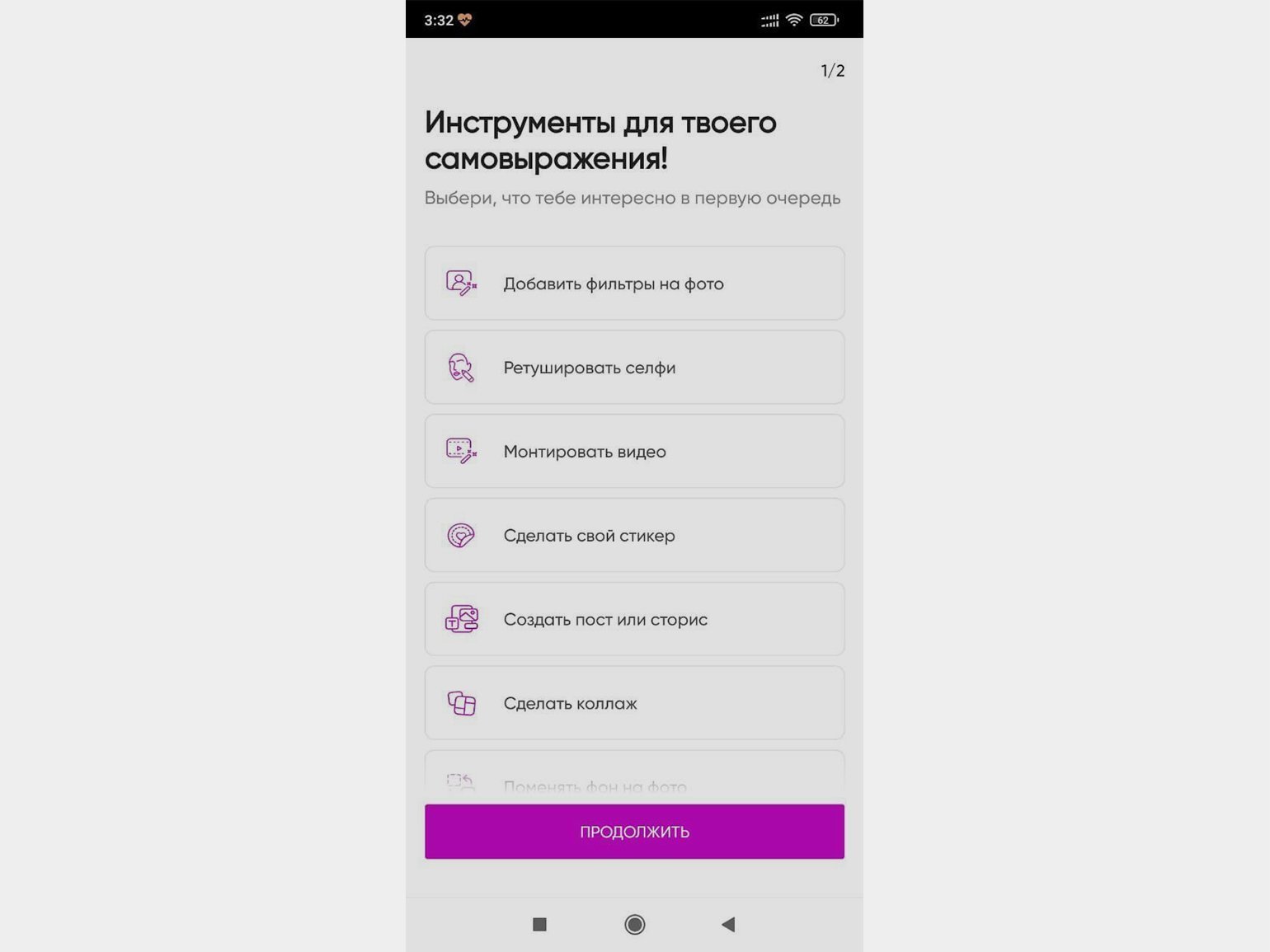 PLATFORM: iOS / Android / Windows
FREE VERSION: yes
PAID VERSION: 166 rubles per month
Meitu is an application for correcting the appearance of a photo. It allows you to remove dark circles under the eyes, smooth out skin imperfections, whiten teeth, and change the shape of the face and figure. After that, you can add stickers, do color correction, choose a filter and blur the picture.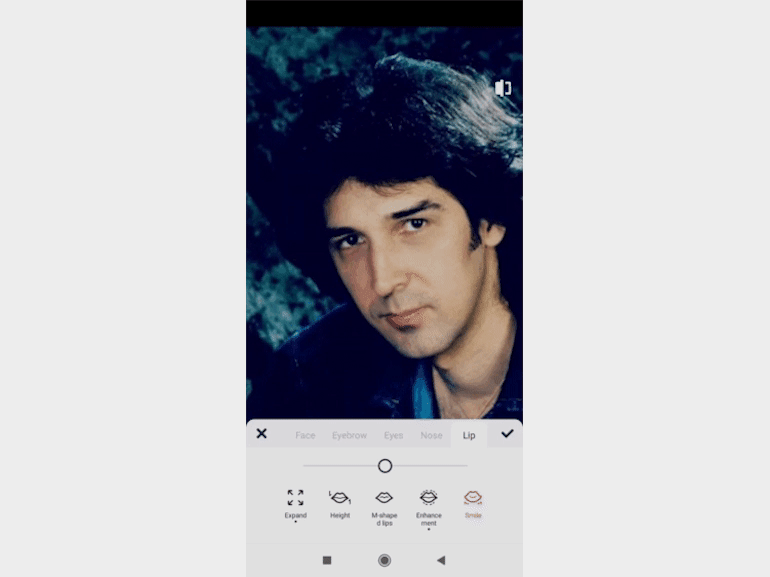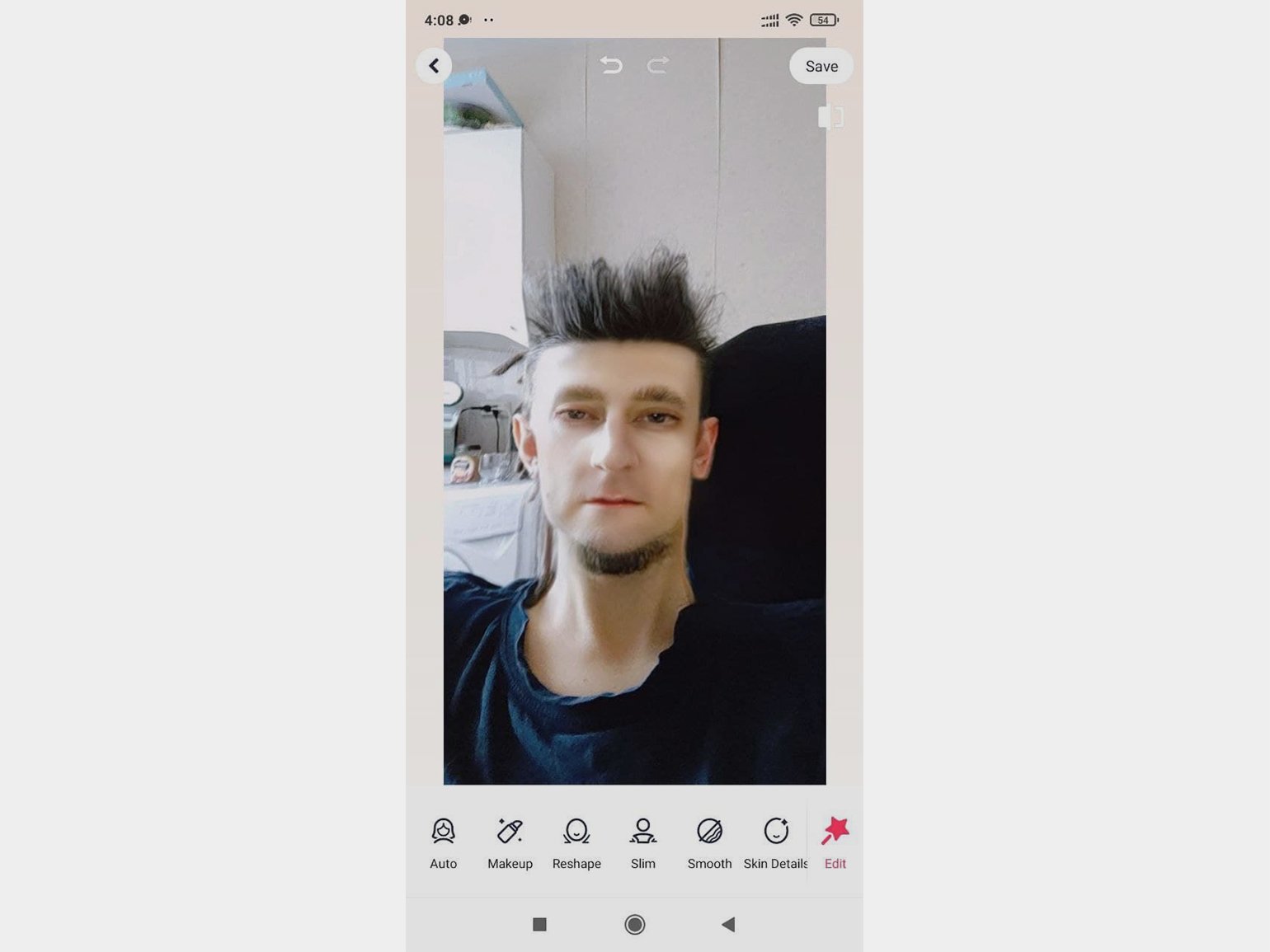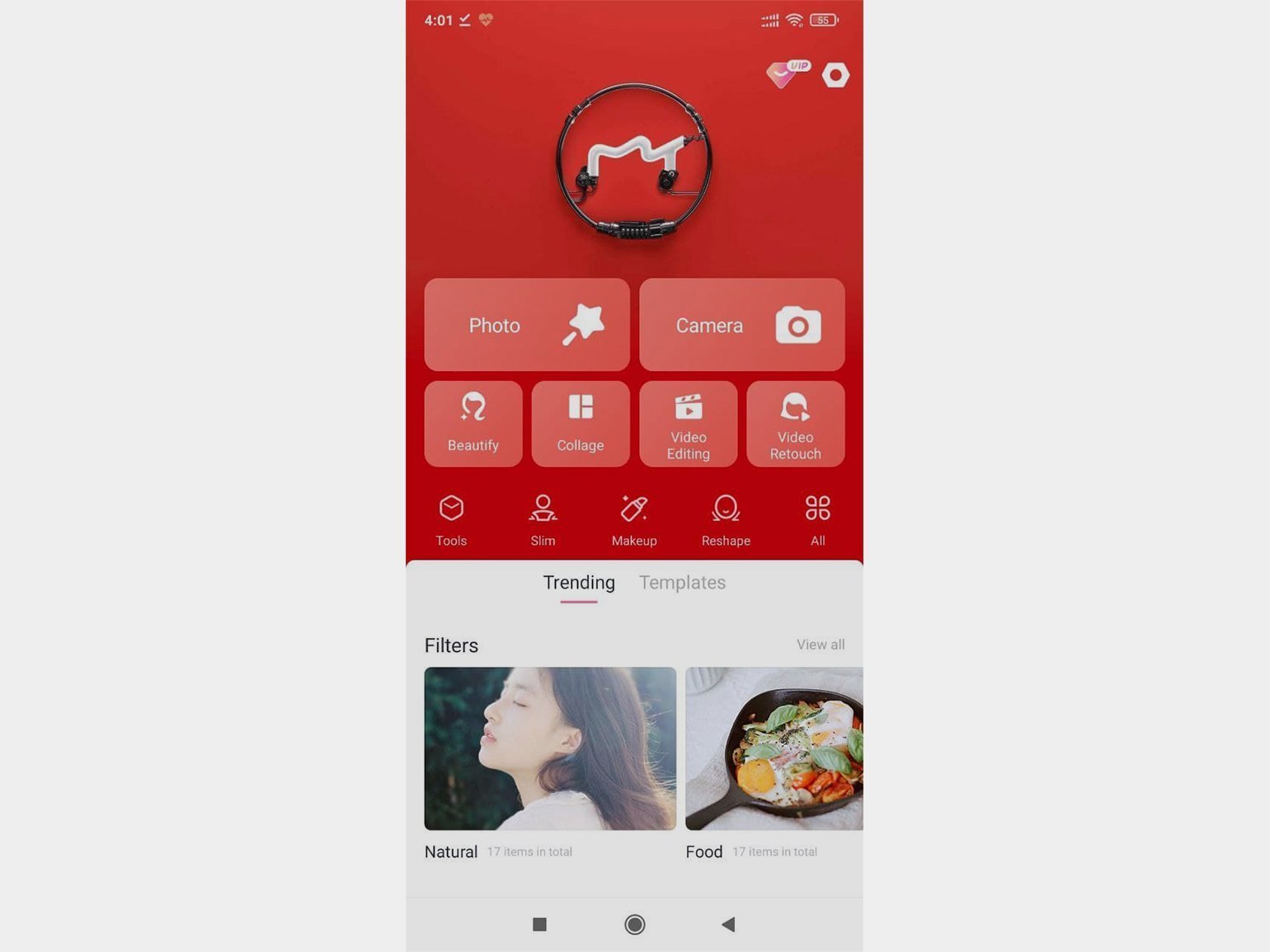 PLATFORM: iOS / Android
FREE VERSION: yes
PAID VERSION: 449 rubles per month
Movavi is an editor that allows you to merge or trim videos, as well as add transitions, music and text to photos and videos. The application works on both mobile platforms and PCs.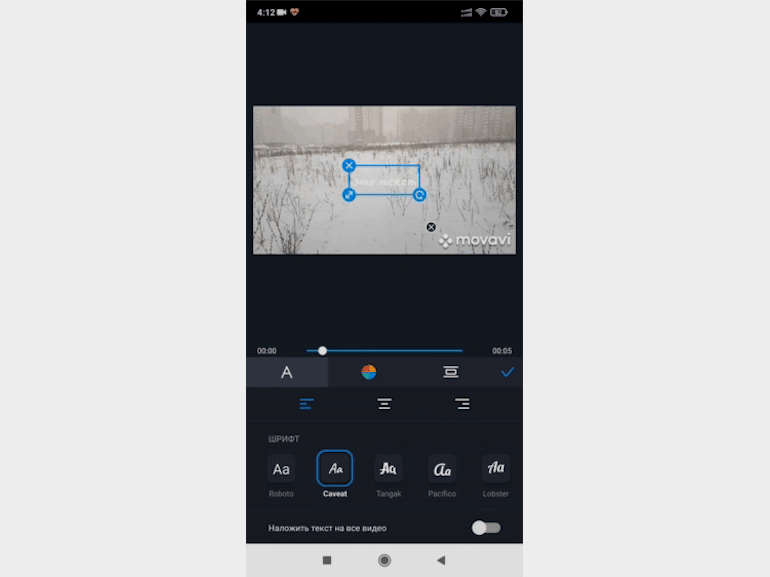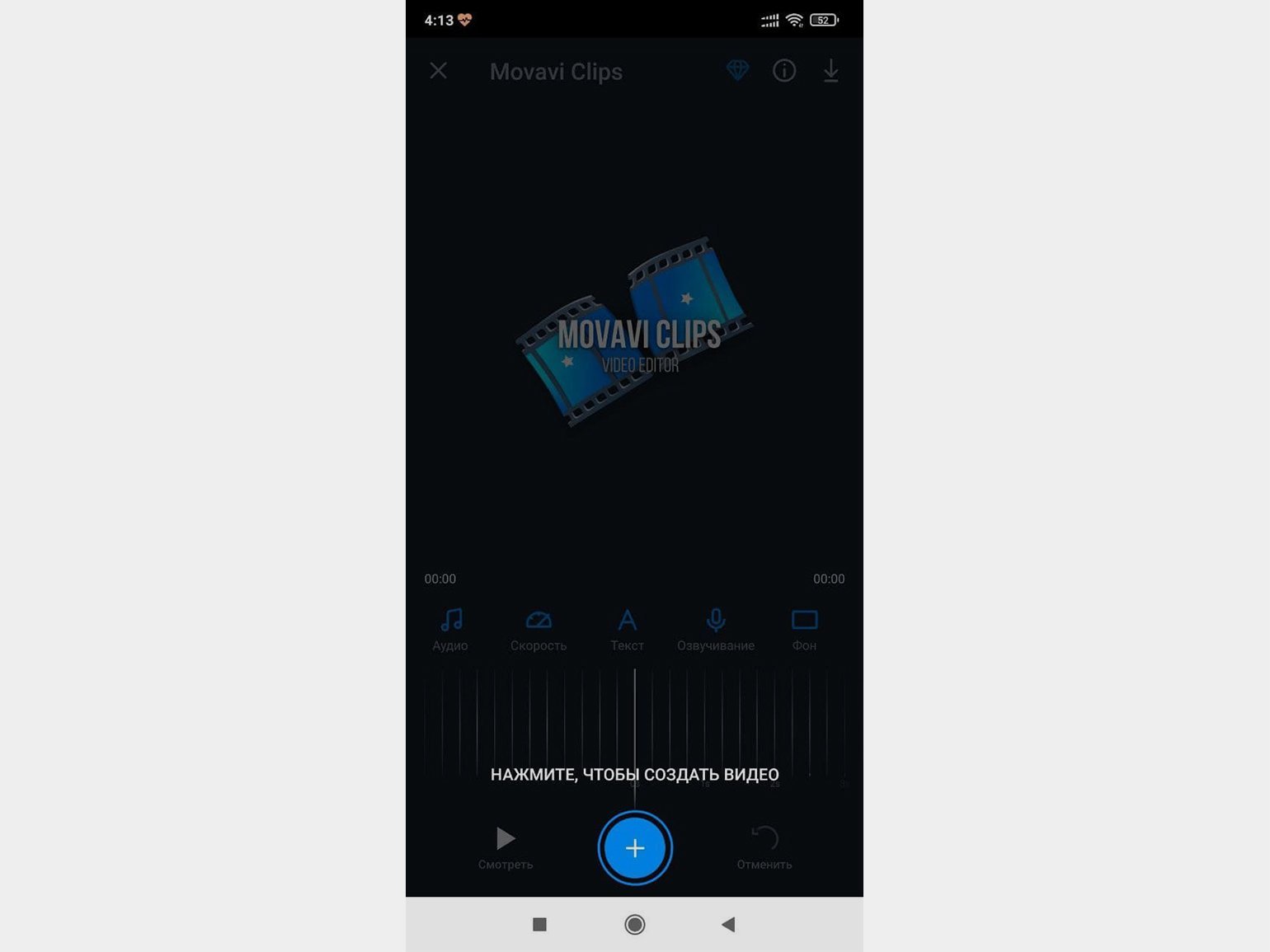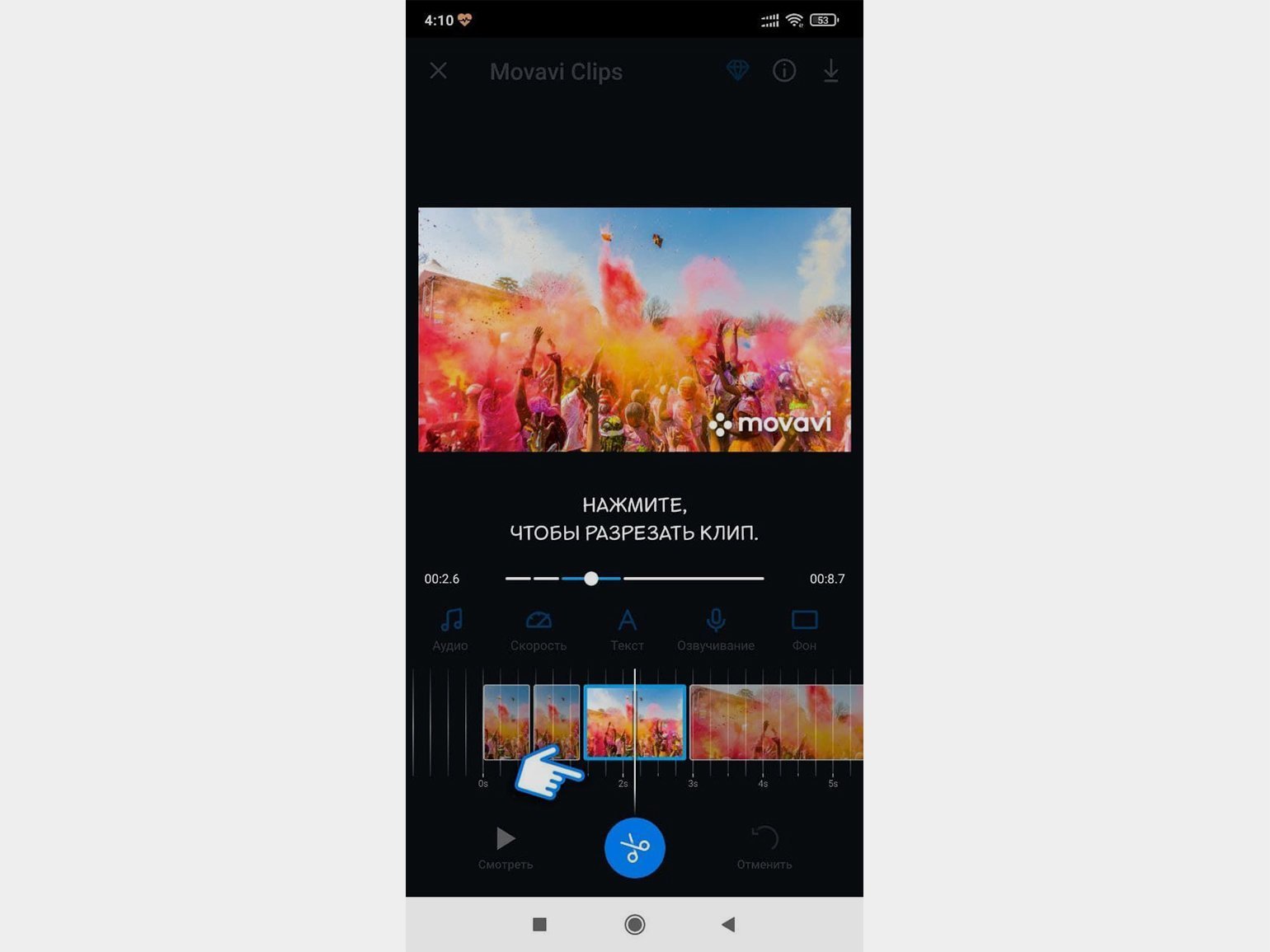 PLATFORM: Android / iOS / Windows
FREE VERSION: yes
PAID VERSION: from 209 rubles per month
Way home
By 6:00 pm , the working day ends and the user goes home. He is tired, and it is better to offer him some uncomplicated content.
"He's thinking about what to do in the evening. Therefore, recipes, thematic selections of films, TV series and blogs, any cognitive content may be appropriate, "notes Anna Shepel.
Instruments
StoryLab – has a large selection of designer background images where you can insert your photo and text. Particular attention in the application is paid to working with fonts – there are more than fifty of them.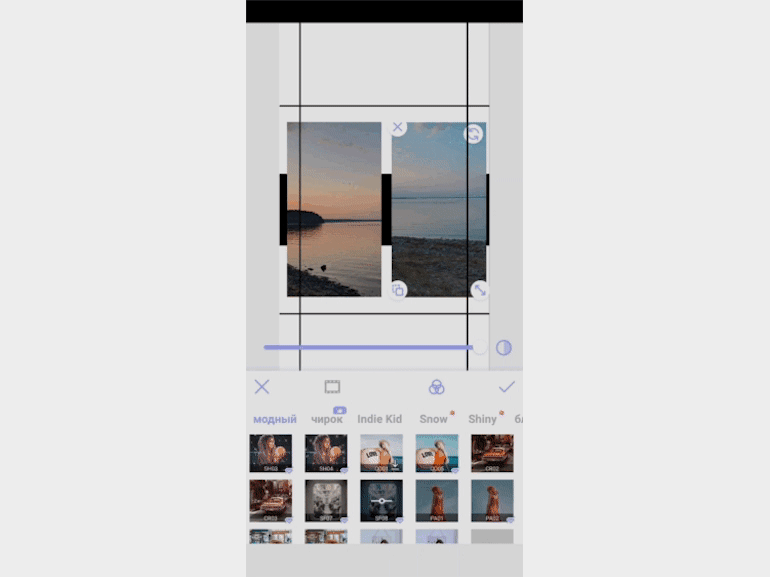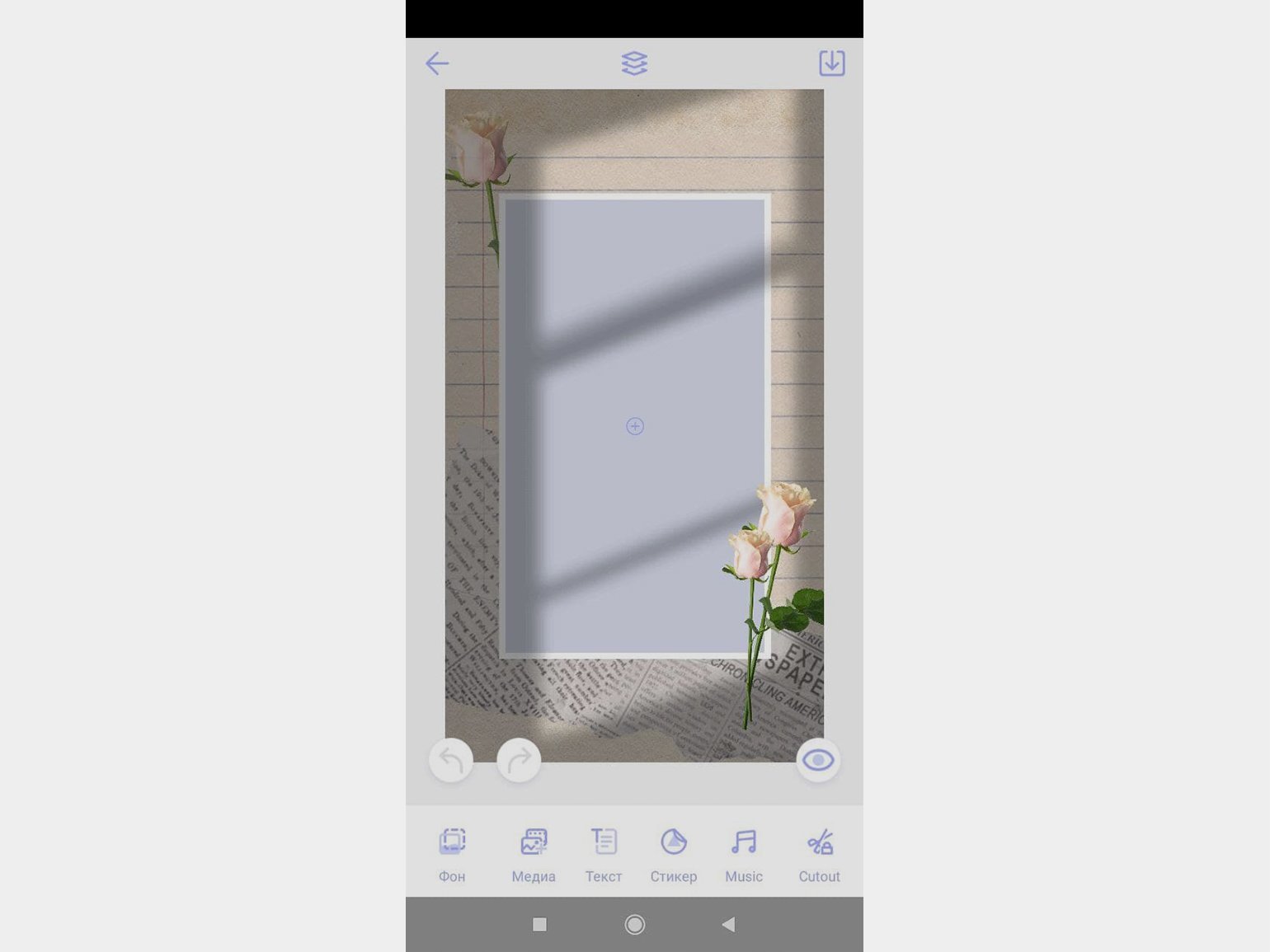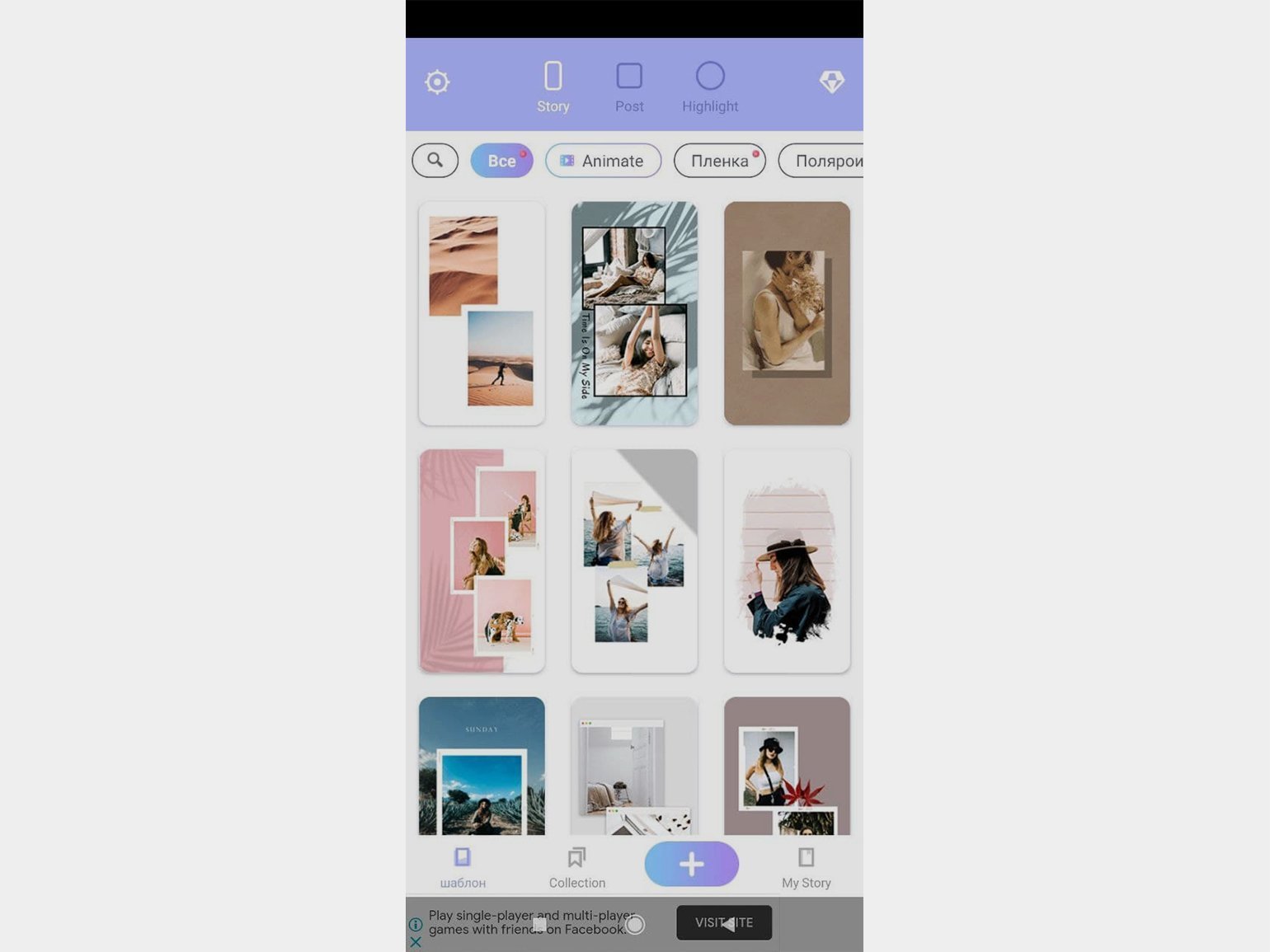 PLATFORM: Android
FREE VERSION: yes
PAID VERSION: from 190 rubles for 3 months
Memasik – allows you to create memes using ready-made templates or based on your own photos.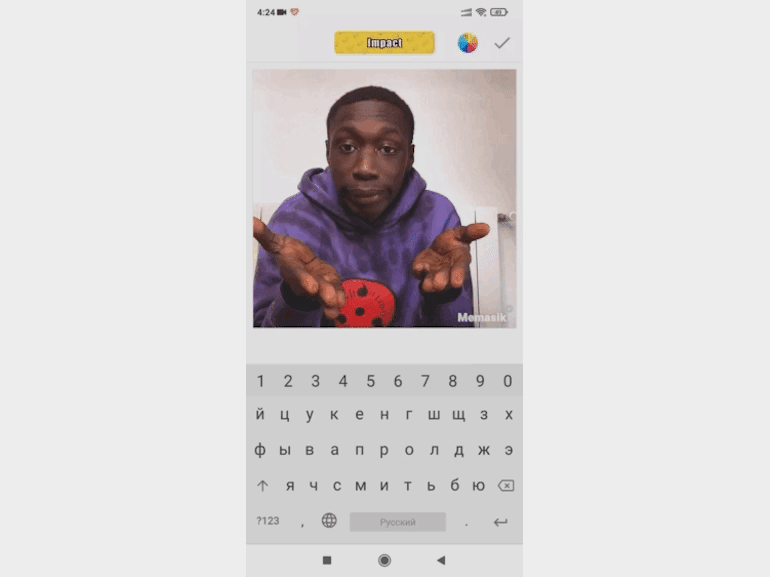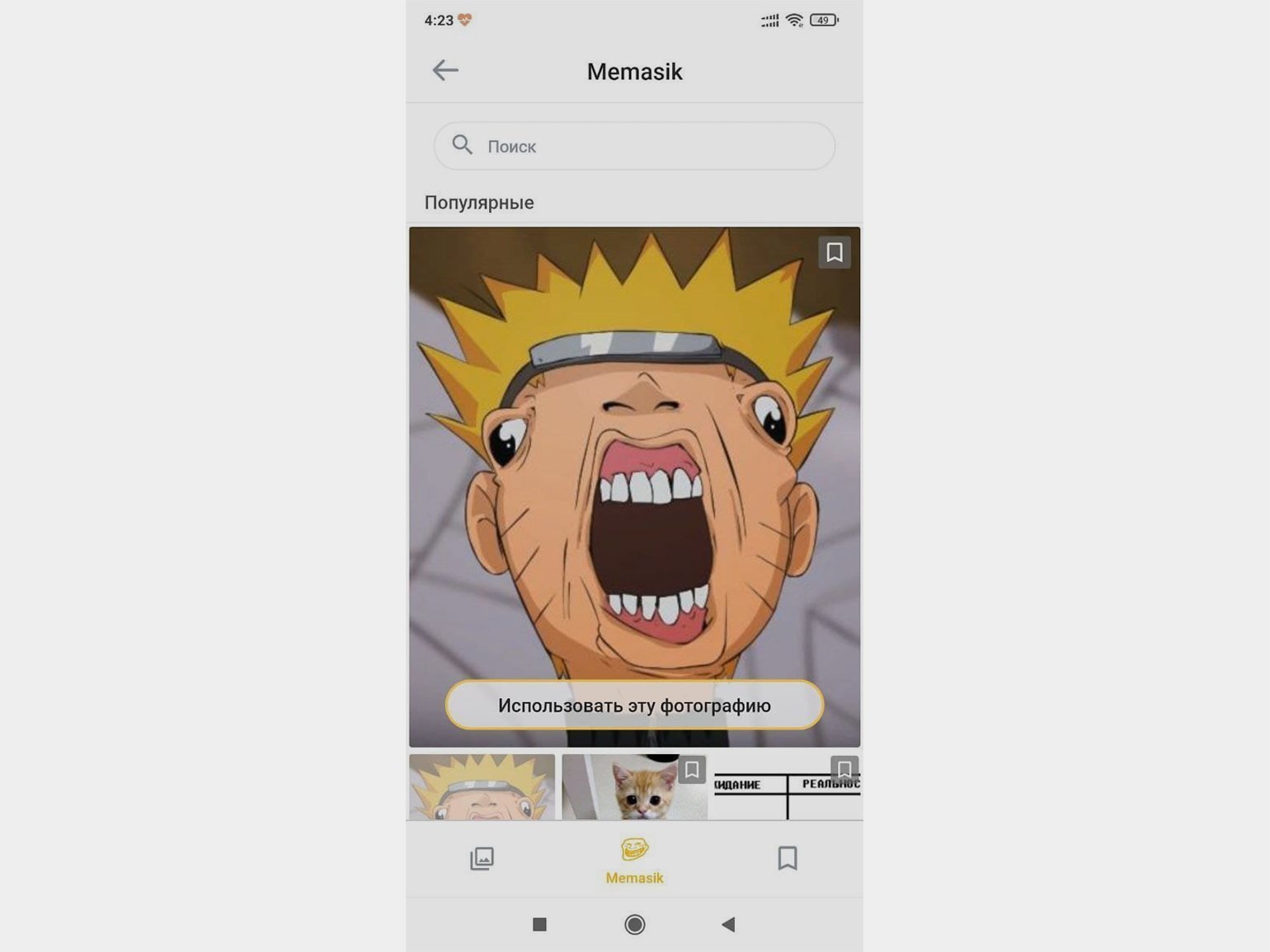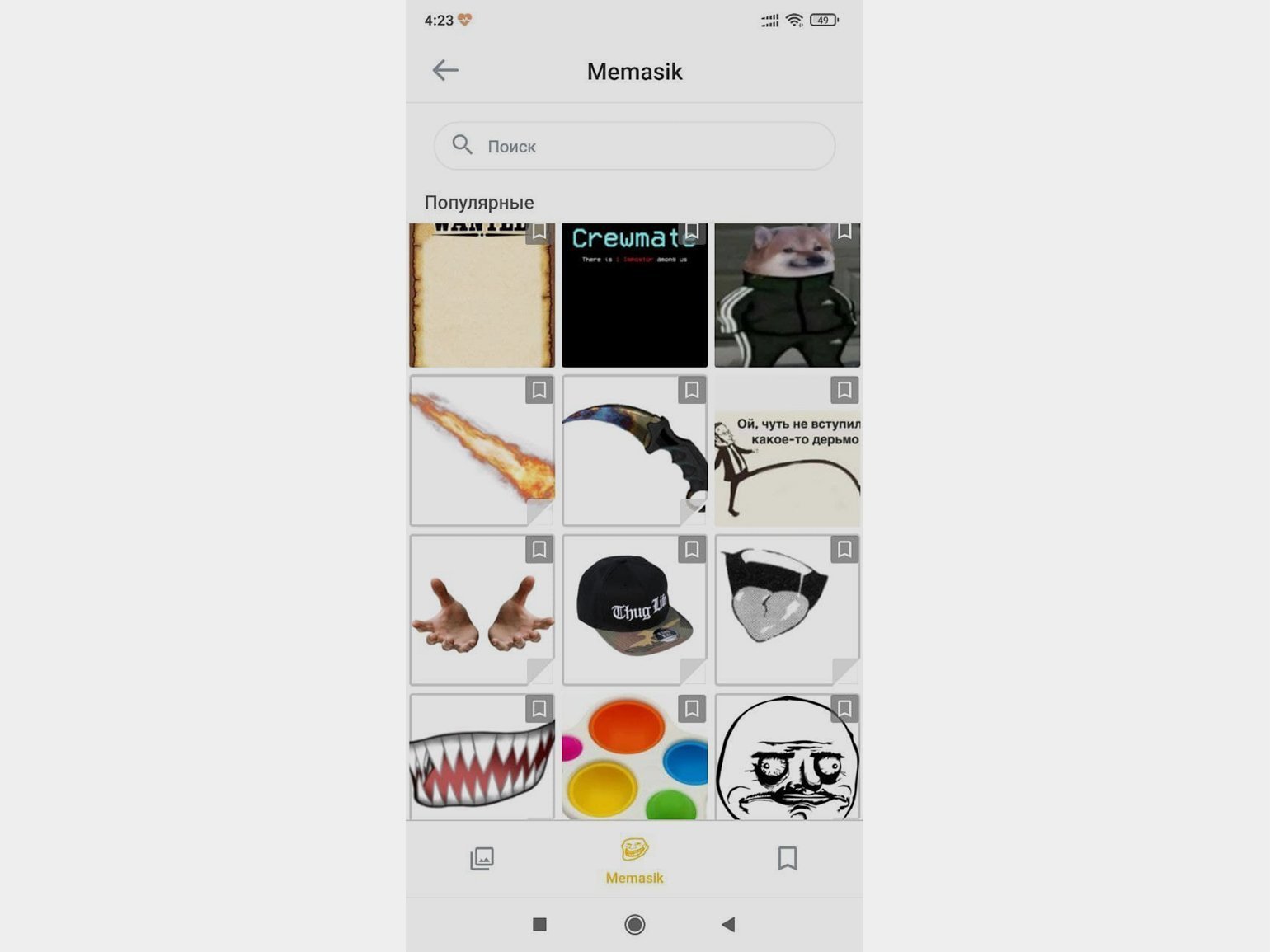 PLATFORM: iOS / Android
FREE VERSION: yes
PAID VERSION: from 199 rubles per month
MoShow is a service that automatically generates videos based on photos uploaded to it. A lot of ready-made templates are available to the user, which greatly simplifies the process of creating content.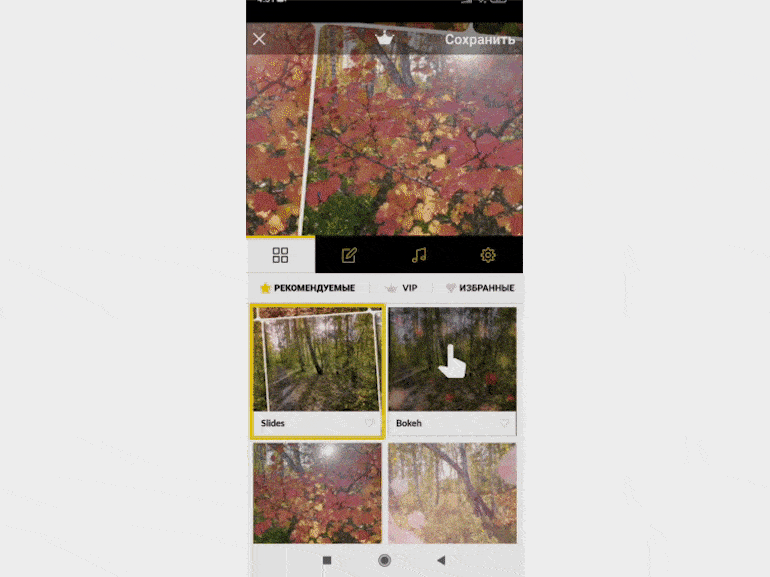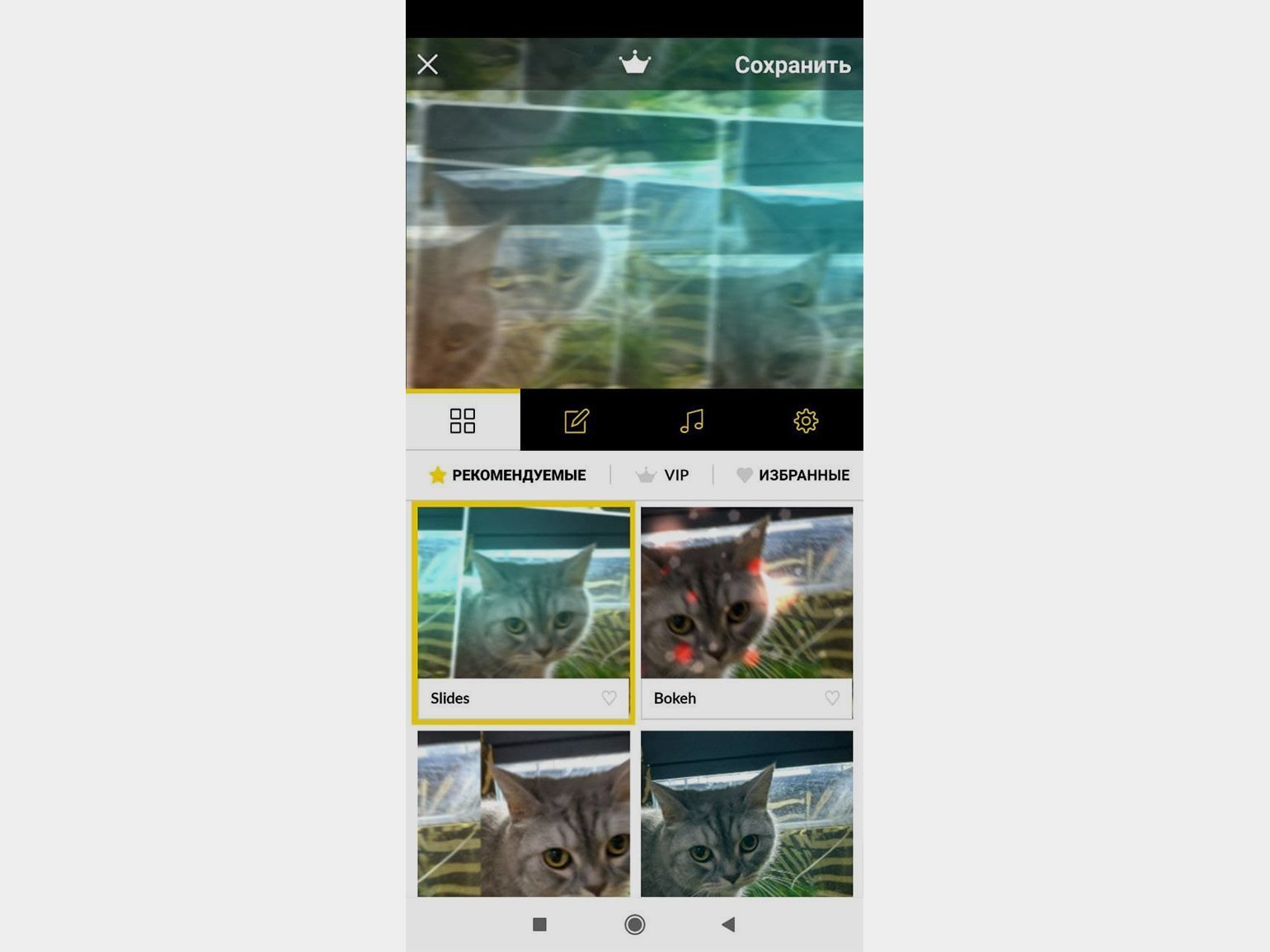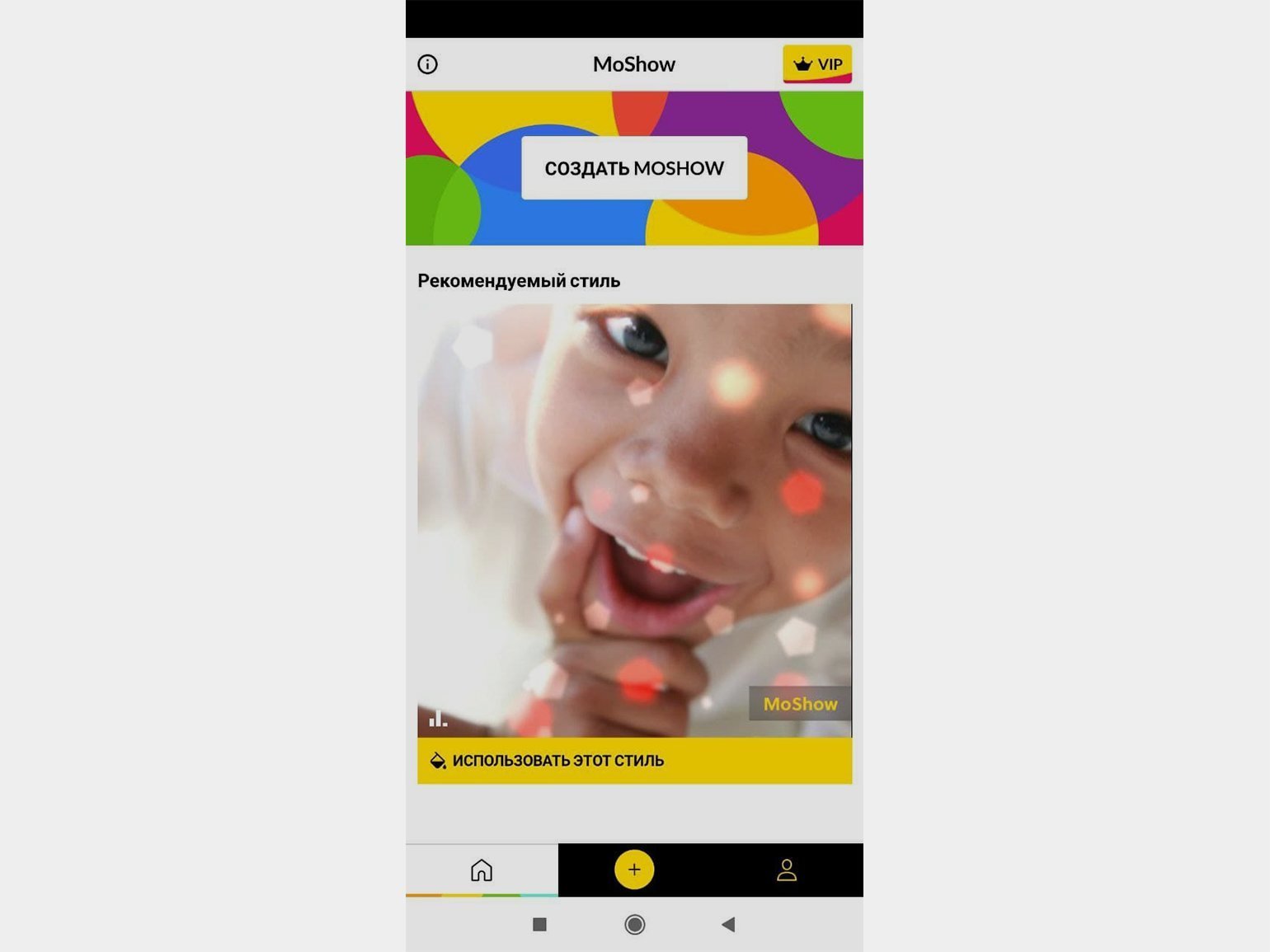 PLATFORM: iOS / Android
FREE VERSION: yes
PAID VERSION: from 250 rubles per month
Preparation for sleep
After 20:00, the subscriber rested a little and is ready for new stories. He is relaxed, in no hurry, and willing to spend more time on your content.
Anna Shepel points out that if you showed ads for your products once in the afternoon or in the afternoon, you can remind about them. The viewer has more time to complete the purchase, and the familiarity with the product ("I've seen it before") will generate more sympathy.
At the same time, excessive advertising should be avoided. An overabundance of it can cause rejection in the user.
"At the very end of the day, you can wish for pleasant dreams – everyone likes it when they are addressed directly and taken care of," Shepel says.
Ilyana Levina advises not to forget about dynamism, and also reminds that stories should be connected with each other.
While our subscriber sleeps …
Before bed, the story maker has time to schedule posts and stories for Instagram for the next day. To do this, you can use the services of scheduling publications, they all allow you to put the calculation on a timer.
"The main question is when is the best time to publish stories? Answer: now! " – summed up Ilyana Levina.